How Clarity Eye Centres gains 45% bookings from WhatsApp enquiries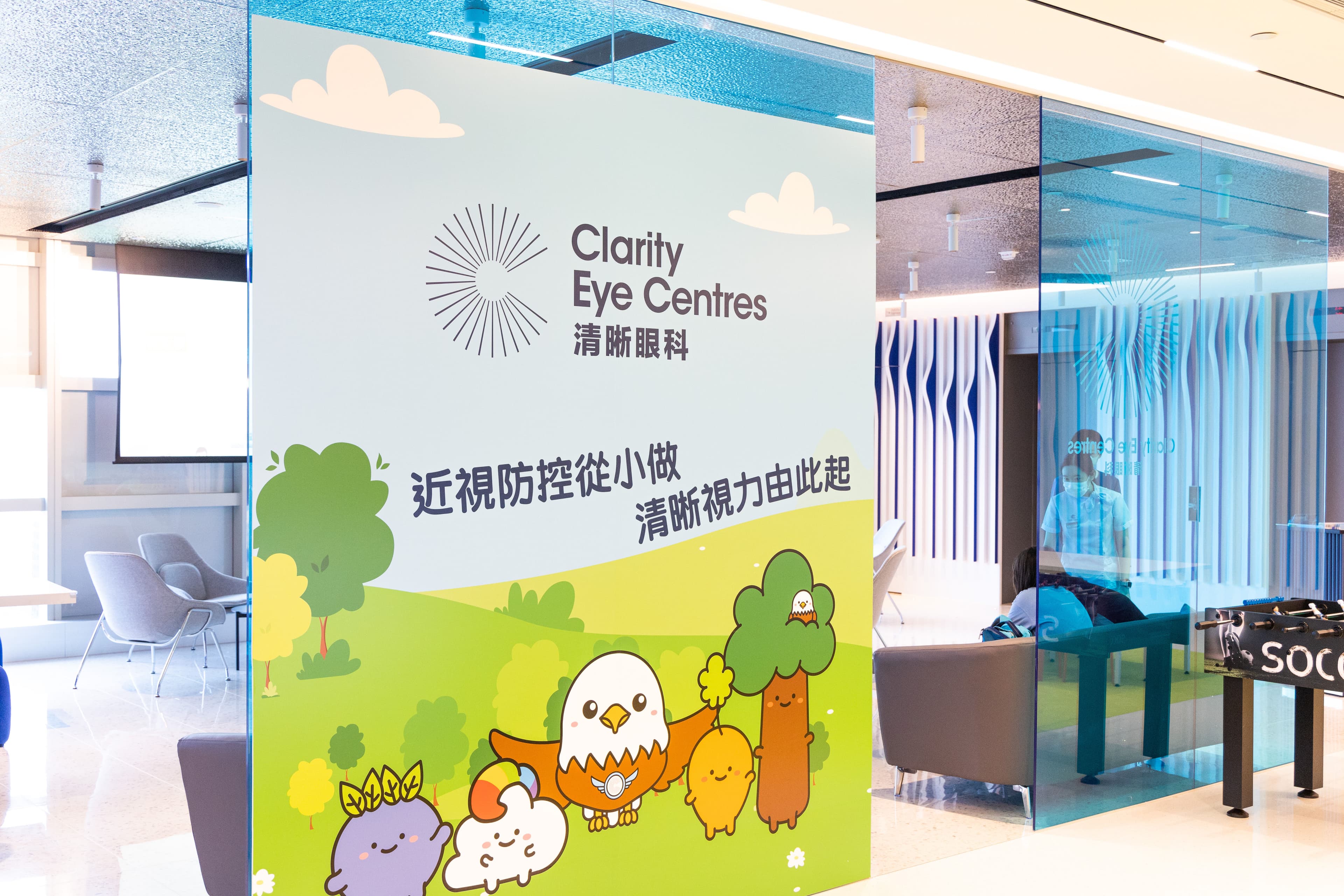 33%
more inquiries handled through WhatsApp
45%
bookings partially attributable to WhatsApp
97%
marketing message open rate
As one of the leading providers of eye care in Hong Kong, Clarity Eye Centres places a strong emphasis on health education. They regularly organize eye care seminars for the public, demonstrating their commitment to raising awareness and promoting eye health. To ensure that prompt service and exceptional care is tailored to each individual, the group focuses on enhancing their marketing and customer service strategies.
Challenges: reaching those in need at scale is difficult
Not knowing what marketing strategy works (and what doesn't)
The marketing team at Clarity Eye Centres faced difficulties in tracking online audience behaviors when utilizing search engines and Facebook marketing to engage with the public. This was primarily due to the lack of segmentation and bulk analytics tools within the clinical ERP software. The team struggled to identify the most effective channels, targeting strategies, and creative approaches that would lead to actual appointment bookings for eye care services.
Managing high volume on inquiries on multiple devices is difficult
To manage inbound inquiries, Clarity Eye Centres relied on the WhatsApp Business App, Facebook, Instagram and WeChat. However, handling thousands of messages across multiple accounts tied to different mobile phones led to an imbalance in the workload. Customer service representatives assigned to manage specific communication channels were not able to provide mutual support for team members.
Reengaging WhatsApp contacts are manual and prone to errors
In addition, the customer service representatives had to manually handle inquiry tracking. This involved creating Excel files to categorize contacts who expressed interest, booked appointments for eye health seminars and various eye care services. This process was time-consuming, prone to errors, and made reengaging a challenging task. For instance, promoting seminars required manually searching through thousands of records to find WhatsApp contacts that matched their target audience criteria, and then individually copy-pasting seminar details in chat rooms to invite them.
Solutions: WhatsApp Business API and omnichannel inbox
1. All contacts and staff are connected on one platform
Clarity Eye Centres have centralized all communications from WhatsApp (via WhatsApp Business API solution), Facebook Messenger, Instagram DM, and WeChat into SleekFlow to connect with people with different needs more effectively. With a team of 15 members accessing SleekFlow through both the web and mobile app, they work together to derive value through customer conversations. SleekFlow provides team inbox tools such as role settings, conversational assignment, and internal notes, making it easier for the team to coordinate and stay organized.
2. Automatically segment leads to measure ads impact immediately
Clarity Eye Centres has implemented automatic labeling to enhance their audience profiling. When inquiries come in from Facebook ads, SleekFlow automatically tags them based on the area of interest and sends a response with options presented as buttons or lists. This interactive engagement not only encourages people to further explore Clarity Eye Centres' services, but also helps to understand the effectiveness of their online ads in real time. They evaluate ads impact by analyzing conversation insights, including message quantity and quality, in addition to traditional ads metrics such as impressions and link click rate.
3. Deflect inbound messages and route real leads to facilitate booking
SleekFlow's automatic response feature is also equipped to detect keywords in inbound messages and provide answers to commonly asked questions, such as pricing. This helps the customer service team save time by filtering out repetitive inquiries. They focus on prioritizing and assisting those who are actually interested in booking appointments for eye health seminars or services.
4. Reengage with cold leads through CRM marketing
Clarity Eye Centres also leveraged its well-segmented audience profile to engage in personalized communication at scale. In September 2023, they promoted an ICL seminar using WhatsApp. By creating a list of WhatsApp contacts who had the relevant labels, they were able to send targeted and personalized messages to contacts who had expressed interest in the ICL treatment but hadn't taken the next step. 
With an impressive 97% message open rate, they have successfully generated a sales pipeline value HK$ 120,000 with a single WhatsApp Broadcast campaign. Overall, the eye care provider achieved a 400X return on ad spend, while saving a significant amount of time in identifying the right audience and sending out bulk messages.
5. Send timely patient care reminders at scale 
With SleekFlow, Clarity Eye Centres also sends timely reminders to patients before and after surgical procedures. For instance, they use WhatsApp to inform customers to stop wearing contact lenses seven days prior to refractive surgery and to report any discomfort after the procedure. This broadcast system has significantly reduced the manual workload on the customer service team while ensuring that important steps in the patient care process are not missed.
Results: higher efficiency and conversion powered by SleekFlow
 With SleekFlow, Clarity Eye Centres has experienced a remarkable boost in their WhatsApp capabilities. They are able to handle 33% more inquiries on the platform, while expanding their reach to a wider audience. This enhanced performance has also led to an impressive increase in conversion rates with 45% of bookings partially attributed to WhatsApp.
About Clarity Eye Centres
Clarity Eye Centres, founded in 2005, is dedicated to offering comprehensive and professional ophthalmic services to patients with different eye conditions. With medical centers in Central, Mong Kok, and Tsim Sha Tsui, they have top-notch medical instruments and surgical equipment to support their ophthalmology specialists, optometrists, and nurses in conducting various eye examinations, treatments, and surgeries. In 2022, the group achieved a successful listing on the Hong Kong Stock Exchange under the stock code 1406.HK.