Personalized broadcast messages and marketing campaigns
Import your contacts and send WhatsApp broadcast messages at once. Personalize the messages to build strong customer relationships.
Better than SMS
Traditional phone calls take way too much time while SMS blast is more like a one-time thing instead of a chatroom. Social messaging broadcast is more scalable and with a social element.
Jeremy Tong
Managing Director, Lalamove
Conversational Solution
Launch successful WhatsApp campaigns at scale
Discover our WhatsApp broadcast software. Execute result-oriented campaigns to generate leads and accelerate the growth of your sales pipeline.
Broadcast messages in one click
Import contacts from a spreadsheet
Add new contacts and update existing ones from a spreadsheet. Sync with your customer relationship management tools.
Add personalized parameters
Make your customers feel like they're talking to a friend who knows them with personalized messages.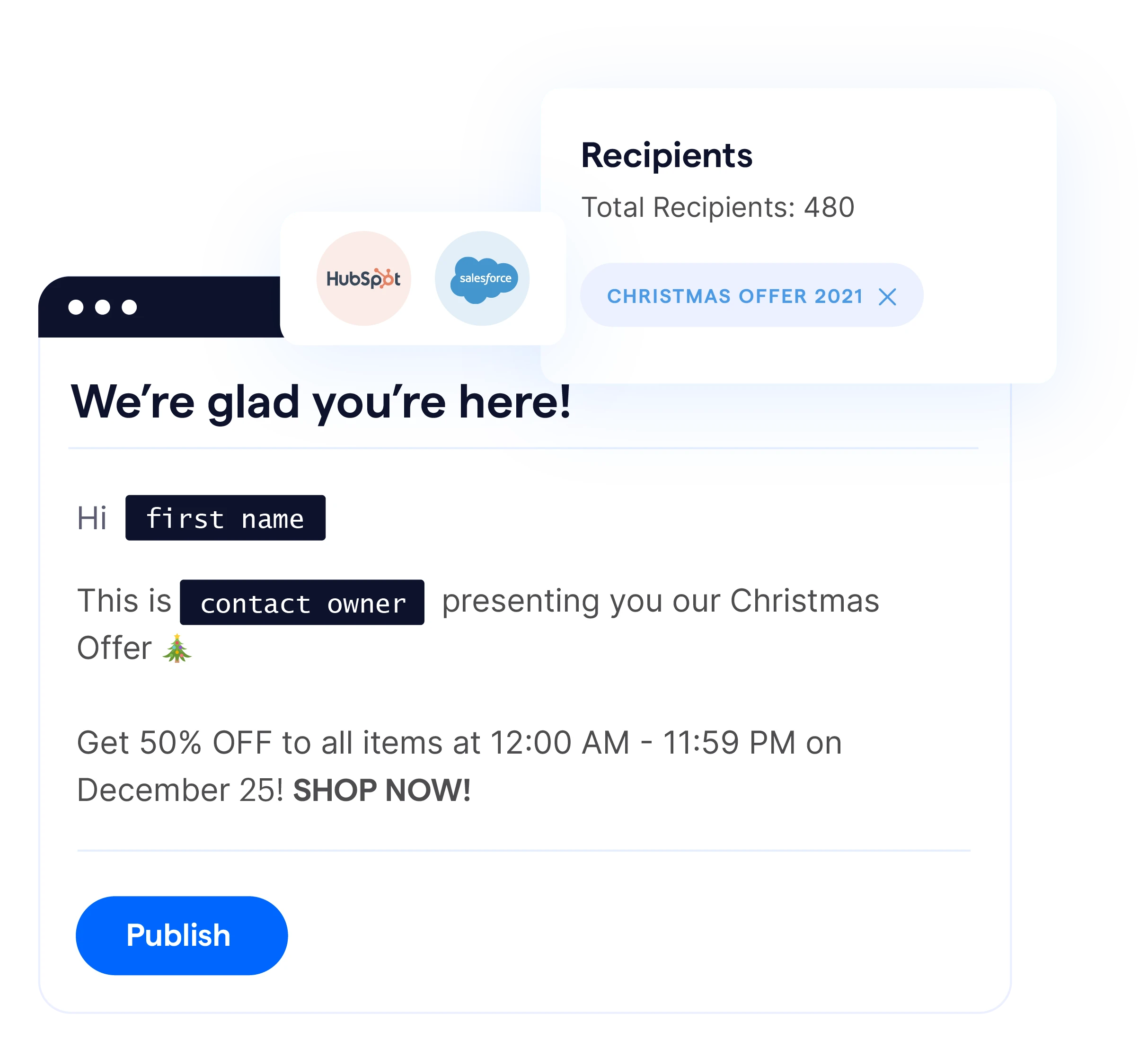 View campaign metrics at a glance
Analyze key performance indicators
Track key metrics such as sent, read, replied, and link click-through rates to evaluate the performance.
Automate retargeting messages
Set automation rules to retarget contacts who miss your messages. Recover lost leads and prospects.
The helpful partner of your sales and marketing team
A broader range of audience
Reach out to your audience easily with important announcements and updates.
Effective lead conversion
Acquire more customers and boost conversion rate by 23%.
Insightful broadcast campaign reports
Improve your social campaigns based on detailed analytics from every channel.
Grow your business with SleekFlow
Instant Set Up. Free Forever.