How Jakewell handles 10k monthly inquires with SleekFlow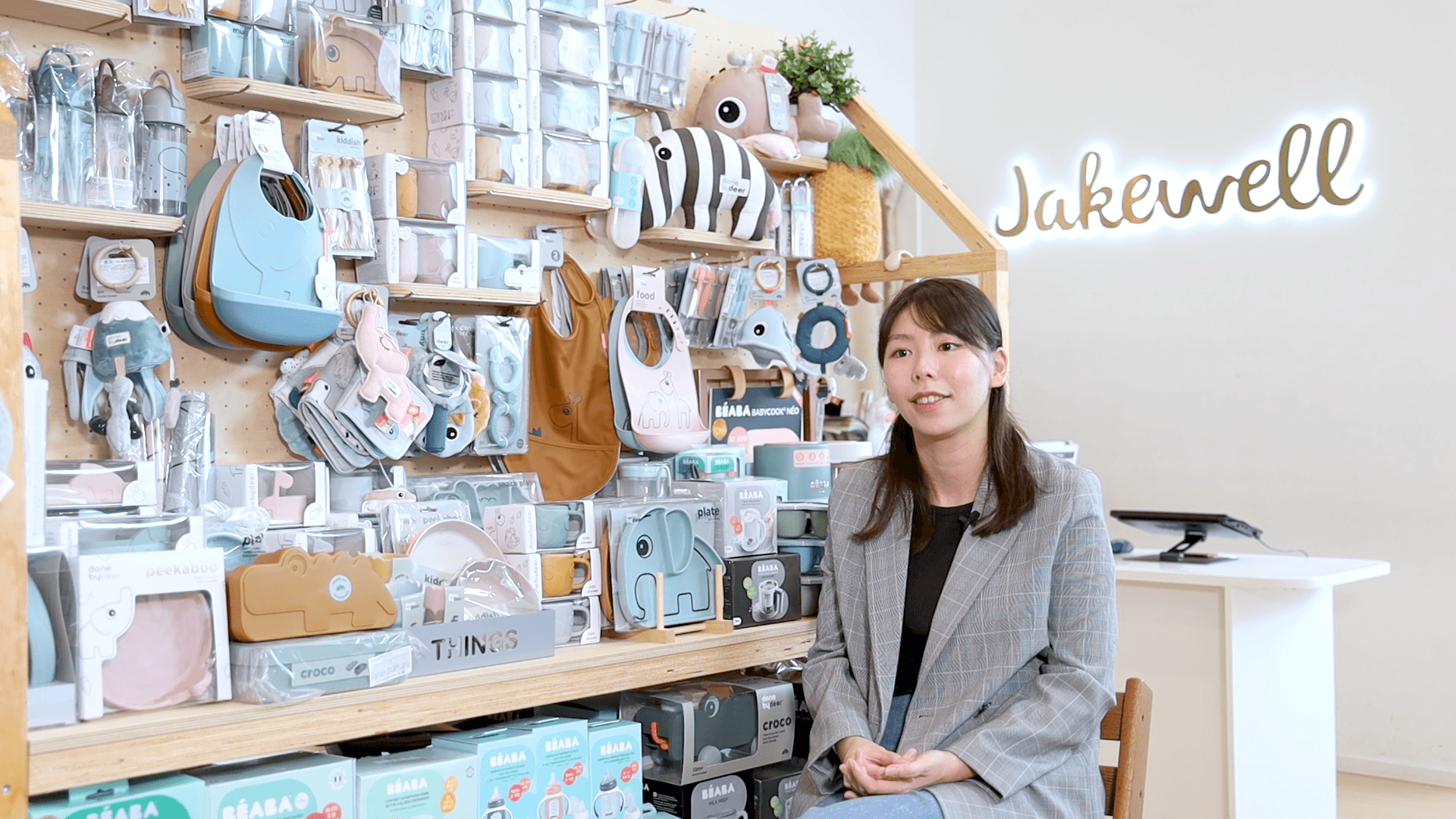 Whether you're a first-time parent or a seasoned pro, Jakewell is the go-to destination for all your baby product needs. However, with their ever-expanding range of products and distributor partnerships, they were grappling with a mounting number of customer inquiries from various channels. Despite their success, this posed a challenge for them, and they recognized the need for a comprehensive platform to manage and delegate these inquiries effectively.
Challenges in meeting the needs of busy parents
Running a baby shop is no easy feat. Jakewell offers everything from large furniture like cribs and mattresses to small items like sleep aids, tableware, toys, and more. They are committed to providing a complete shopping experience that starts from the consideration stage and helps new parents find products that will be useful for years to come. To make their product and services accessible for busy working parents, Jakewell has set up multiple e-commerce websites, Facebook pages, and Instagram shops.
Phyllis, Jakewell's Digital Manager, was on the hunt for a solution to efficiently assign inquiries to the right team and people. This includes directing product-related queries to store staff, after-sales issues to the customer care team, and inventory issues to the warehouse and operations specialists.
But finding the perfect solution wasn't easy for Jakewell. They explored many WhatsApp Business API (WABA) solutions, but encountered various challenges. Most solutions only merged several WhatsApp phone numbers together and offered multiple logins, which made it impossible to facilitate data flow between the e-commerce website and WhatsApp. Furthermore, there was no centralized management for multiple social media channels, which made the team slow to answer inquiries and prone to missing sales opportunities.
Automating and personalizing customer care with SleekFlow
Jakewell has switched to SleekFlow for their customer care needs. The WABA solution seamlessly integrates with their current e-commerce technology stack using webhooks and API calls, streamlines cross-channel workflow by connecting various social media apps, and automates team communication between their Guangzhou and Hong Kong offices.
Bring all online conversations together
Jakewell centralizes all customer inquiries from multiple channels, including WhatsApp phone numbers, Facebook, Instagram, and website live chat, into the SleekFlow inbox. This allows them to find and merge the same contact messaging from several channels, creating a continuous view of all messages and events. The omnichannel inbox also enables them to efficiently distribute and balance workload among different customer care specialists by providing a big picture view of the total inquiries.
Assign conversations based on expertise
Jakewell uses SleekFlow's automation to assign conversations to the relevant team, automate out-of-office responses, and allocate queries to a certain specialist by matching keywords mentioned by the customer and their expertise. With this approach, they can provide standardized care by transferring conversation ownership to different teams along every stage of the customer journey. This includes understanding their needs and offering payment links before buying, providing after-sales service assistance, and encouraging repeat purchases over time.
We want to be there for our customers every step of the way on their parenting journey. If they have any questions about using, installing, or maintaining our products, the WhatsApp automation powered by SleekFlow makes it easy for them to connect with the right people and get the help they need.
Phyllis
Digital Manager, Jakewell
Send order confirmation for instant connection
Jakewell uses webhook and API calls on SleekFlow to instantly connect with customers upon their purchase on the website and in-store. They send WhatsApp confirmations right after a new order in the POS system, eliminating email wait times. Jakewell can also send targeted marketing messages based on browsing history through website-WhatsApp integration.
Our customer care team consists of more than 10 specialists from Guangzhou and Hong Kong who collaborate on SleekFlow's platform and mobile app. SleekFlow eliminates concerns about Chinese internet access restrictions and the internal notes feature enables them to effectively solve diverse customer issues.
Phyllis
Digital Manager, Jakewell
Monitor customer acquisition and care quality
By using SleekFlow's analytics, Jakewell compares performance metrics every month, including new customer numbers and response times. This enables them to identify bottlenecks in customer service quality and opportunities to enhance marketing strategies for customer acquisition.
Caring for more customers with less time
With SleekFlow, Jakewell has seen a significant reduction in the time required to allocate tasks and respond to customer inquiries. They now handle 300-400 customer care cases per week, with faster resolution times and more accurate responses. 
SleekFlow is a platform that holds our relationship with customers close to heart. It helps us to connect with our customers more effectively for sales and marketing purposes, building a deeper level of trust and loyalty.
Phyllis
Digital Manager, Jakewell
About Jakewell
Jakewell is a premier baby products company with three shops located in Olympian City in West Kowloon, Harbour North in North Point on Hong Kong Island, The Wai atop Tai Wai Station and Monterey Place in Tseung Kwan O. Guided by the philosophy of modern parenting, they are dedicated to sourcing the finest baby products from around the world and empowering parents to give the best care.
Their extensive selection includes beautifully handmade baby garments, functional furniture, and expert baby care product lines. With a commitment to quality and attention to detail, Jakewell ensures that each product meets the highest standards of safety, comfort, and style.