Damar Langit addresses hospitality business needs with SleekFlow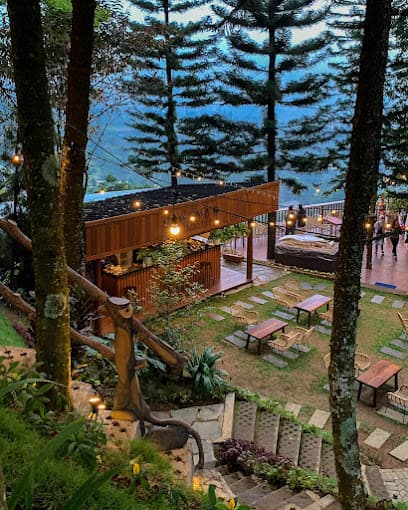 As a business resort, Damar Langit which is located in Bogor, Cisarua, offers a family-friendly stay experience filled with various exciting services.
Damar Langit uses a number of platforms to connect with its customers, both through hotel reservation platforms and social media. 
See how Damar Langit succeeded in boosting their sales and team efficiency with SleekFlow.
Challenges encountered by Damar Langit
Before deciding to use SleekFlow, Damar Langit encountered some challenges. These challenges then became the bridge between SleekFlow and Damar Langit.
1. Rebranding factor
In their early years, Damar Langit focused solely on the restaurant business, and as time went by, they became better known as a restaurant instead of a resort.
Noticing this situation, Damar Langit wanted to change their positioning and re-educate people that they now operate as a resort with complete and appealing services.
A communication strategy and the right platform to attract customers' attention to Damar Langit resort is undoubtedly needed. To address it, Damar Langit is active in social media to reach out to its costumes.
2. Finding the right platform
The second challenge is finding the right platform, meaning a platform that can be easily used by Damar Langit team. They have used other platforms to address customers' needs from social media, but the results have not met their expectations. Therefore, they need to find other alternatives.
3. Lead classification
As a hospitality business, it is crucial to provide the best customer experience possible. Therefore, they have to qualify leads and contact based on their previous activities, whether they are new or returning customers and wherever these customers touch points come from.
4. Performance analysis
Not only focusing on sales, Damar Langit consistently monitors their Customer Service performance. Thus, performance analysis is conducted regularly to improve their Customer Service performance, particularly in responding to questions received via social media.
SleekFlow for hospitality businesses
With the various challenges mentioned above, SleekFlow can help them to handle all of their needs and obstacles. See how SleekFlow has succeeded in helping boost Damar Langit's productivity.
1. Increase in response time standards for customer service
As a hospitality business operating in the resort sector, Customer Service is one of the crucial things. Using SleekFlow allows the CS team to respond to incoming inquiries for reservations more quickly.
Damar Langit also succeeded in speeding up their standard CS response time up to 3 times faster in just one month of using SleekFlow. 
Damar Langit's communication process is also streamlined by the many auto-reply templates available on SleekFlow, which eliminates the need for them to create their own auto-replies and compose the wording. 
Read More About SleekFlow Auto Reply.
2. Analytics to see conversion and lead classification
The Damar Langit team regularly monitors converted contacts into sales through the SleekFlow dashboard. In addition, they integrate it with CRM to find out whether the database they are contacting are new customers, loyal customers, or potential customers/clients who are still in the discovery stage.
Damar Langit achieves better CS response time and higher sales conversion rates
In summary, Damar Langit has succeeded in achieving better Customer Service response time by using SleekFlow. Another interesting fact is that they have increased sales conversions by up to 25% since using SleekFlow.
Besides helping their team to be more productive, Damar Langit also appreciates the ease of using SleekFlow platform. Even though it has no direct impact on team productivity, the interface factor has a significant impact on their daily operations.
SleekFlow enables us to connect with customers even faster. With templates, clients do not have to wait long for responses. It represents the Customer Care team to communicate more easily, and contribute to the revenue.
Maria Angelina Panjaitan
Customer Care
About Damar Langit
Damar Langit was established in 2021 and initially focused solely on F&B until successfully expanding to the resort business. 
Today Damar Langit not only offers a dining experience but also a stay experience filled with many other exciting facilities. 
Damar Langit Resort offers a variety of exciting facilities, such as MICE for the private sector and government as well as various adventurous activities including trips to two waterfalls, ATV, Shooting Target, Archery, Camping Ground, and Paintball. Damar Langit also has 3 F&B outlets with magnificent views.