How CANVAS triples engagement rate using WhatsApp marketing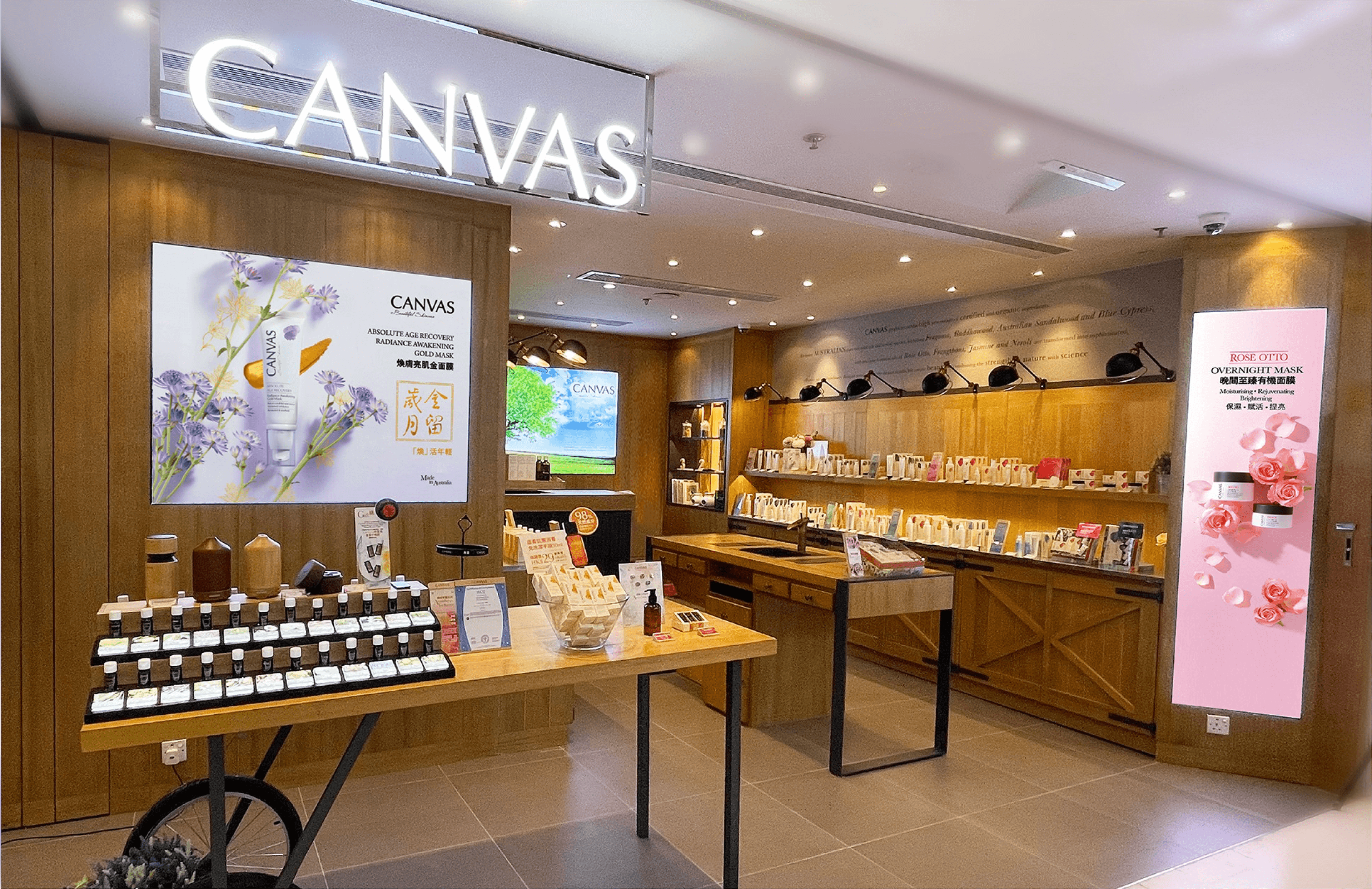 3X
click-through rate vs. email
90%
time saved on manual responses
CANVAS is a beauty and skincare brand that champions natural ingredients combined with holistic practices to deliver effective skincare solutions. With 22 retail locations in Hong Kong and a thriving global e-shop, they provide an all-encompassing beauty experience to their devoted clientele. The brand has built a strong community, boasting over 100,000 members. They see CRM marketing as a key strategy to foster long-term connections with customers, ensuring they benefit from their products and achieve sustainable, healthy skin over time.
CRM challenges in retail sector
One way SMS and email marketing fell short
CANVAS once relied on SMS and MMS for their marketing campaigns. However, these channels were inherently one-way, preventing any meaningful dialogue with customers. Moreover, they offered limited data insights, only allowing CANVAS to see the number of messages sent without any information on open rates or customer engagement. While their EDM strategy did achieve a respectable 30% open rate compared to market benchmarks, it had its drawbacks. For many consumers, checking emails isn't as immediate or intuitive as other communication methods, leading to potential missed messages and reduced engagement.
Surge in WhatsApp inquiries
As CANVAS's member database expanded rapidly in recent years, a notable trend emerged: an increasing number of their customers and ad-generated leads began preferring WhatsApp for inquiries. For CANVAS' customer-facing staff, manually handling the influx of inquiries became extremely time-consuming. Therefore, they recognized the need for a CRM solution tailored for WhatsApp to efficiently manage this surge in communications.
Potential blocks from decentralized messaging
In the past, the CANVAS in-store staff sent 1:1 messages directly to customers. This decentralized approach posed a risk of overwhelming customers, leading some to potentially block their communications.
SleekFlow CRM and marketing automation solutions
CANVAS partnered with SleekFlow to establish an official WhatsApp account. This ensured that members, regardless of where their initial offline interaction occurred, could confidently receive updates and offers from a trusted, verified source, all while maintaining consistent oversight of all customer interactions.
1. Reengaging offline buyers with personalized WhatsApp broadcasts 
In September 2023, CANVAS used SleekFlow to reconnect with 60,000 of their previous in-store customers. They sent out personalized broadcast messages spotlighting their "Brand Day" special offers, which featured a store-wide discount and a complimentary gift. An automated chatbot was on standby, offering detailed insights about the promotions, while quick reply buttons facilitated seamless customer engagement. This WhatsApp-focused strategy was remarkably successful, registering a 68% open rate and a 6.8% reply rate — twice as effective as their EDM campaigns. 
Beyond reinforcing brand awareness and loyalty, this campaign played a crucial role in customer acquisition. By integrating click-to-WhatsApp buttons on Facebook posts and ads, CANVAS adeptly converted social media interest into valuable WhatsApp contacts, enhancing their database for future campaigns.
Following this success, CANVAS rolled out an interactive mini-game campaign the subsequent month. Upon receiving the message, customers engaged in a game through an embedded link. Top participants stood a chance to win a free gift and would receive notifications about their win directly on WhatsApp. This WhatsApp broadcast achieved an 8% click-through rate (CTR), determined by clicks on the quick reply buttons. On average, the CTR for an email marketing campaign in the retail industry is 2.25%, further emphasizing the effectiveness of their WhatsApp marketing approach.
2. Segmenting contacts for enhanced targeting
CANVAS uses SleekFlow to automatically label their contacts, taking into account factors such as product interest, purchase location, and customer reactions to promotions. This enables them to create segmented lists and send targeted messages effectively. For instance, during the launch of CANVAS Jasmine Multi-Intensive Illuminating Mask, they crafted a special offer for 12,000 VIP members via WhatsApp. Those who showcased this message in-store received a complimentary mask. Remarkably, this targeted broadcast achieved a 75% read rate, outperforming their regular emails by 2.5 times. 
3. Boosting sales conversions despite physical store closures 
CANVAS tactfully uses SleekFlow to bolster their sales conversion strategies. For instance, when Typhoon Soala loomed in August 2023, threatening to shutter their physical outlets, CANVAS acted swiftly. They scheduled WhatsApp marketing campaigns, circulating time-sensitive promo codes and guiding customers to their e-shop. This agile action resulted in 60 orders within one day, with total sales exceeding the six-figure threshold. Thanks to their proactive approach, CANVAS maintained strong customer conversions, even with their brick-and-mortar stores temporarily closed.
Managing more customers in less time during promotions
With SleekFlow's automation, CANVAS has achieved a remarkable 90% time savings. This efficiency has been especially valuable during promotion periods, helping them manage the surge in broadcast responses and customer inquiries. Freed from these operational burdens, CANVAS is better positioned to focus on business growth and elevate customer satisfaction.
About CANVAS Hong Kong
CANVAS is an Australian skincare brand that harnesses unique aromatherapy intelligence to craft products with natural and organic ingredients, aimed at protecting and restoring beauty. Nearly all their products contain at least 90% natural ingredients, and they feature over 20 essential, carrier, and body oils that are Australian Certified Organic. All ingredients are transparently listed on the packaging, ensuring they are free from harmful chemicals.