How Eau Thermale Avène creates its membership portals on WhatsApp and WeChat for redeeming points in chat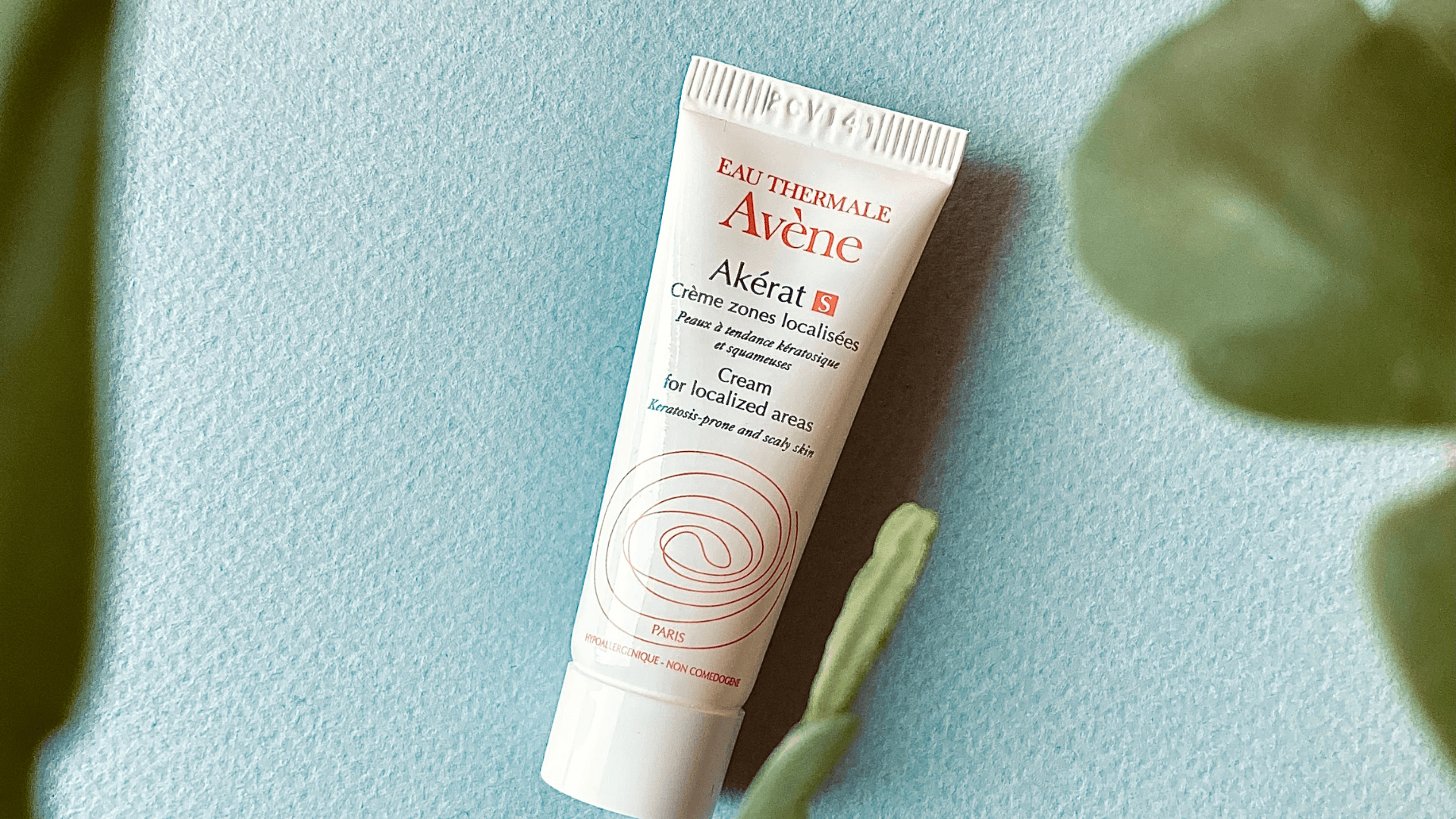 1
centralized social CRM platform
Thirty years as one of the leading dermo-cosmetic brands in Europe, Eau Thermale Avène (ETA) takes pride in the thermal spring water sourced from the beautiful villages of Avène located at the foot of Cevennes mountain in France. The bacteriological pure and natural water has been the key ingredient of its skincare product since its establishment. ETA has a full line of skincare products that take care of the well-being of people with sensitive skin types. 
Driven by the mission to advance the knowledge of dermatology and offer solutions for long-lasting skin health, ETA forges close relationships with researchers, health professionals, patient associations, and non-profits to ensure its products deliver long-term benefits. The brand also builds a strong community in Hong Kong by establishing a loyalty program that empowers, supports, and rewards its loyal customers. Read to find out how this French skincare brand localizes its social commerce strategies in Hong Kong by integrating WhatsApp Business API and WeChat official account with SleekFlow.
Image source: Pexels
Challenges to bringing an international dermo-cosmetic brand down to earth
ETA products are available at many points of sales in Hong Kong, including Mannings, Watsons, AEON, Citistore, and designed dermo-counters. The email has been the main channel to communicate its expert advice, latest dermatological innovations, and exclusive promotional deals to its customers. 
CRM technology and integration issues
Many beauty brands that sell at department stores find integrating their loyalty programs with various distributors' e-commerce platforms challenging. The ePOS systems of different distribution channels were not built to work together. An attempt to merge these systems is expensive and comes with the risk of a loyalty program that doesn't work the way they want it to. 
To keep a centralized CRM database, the brand introduced its loyalty program - Eau Thermale Avène club HK and recruited members through a mobile app in 2020. They lowered the barrier of entry to be a member and made the registration very easy to complete - customers only need to upload the receipt of any ETA product's purchase to accumulate points for redeeming welcome gifts, cash vouchers, and birthday benefits.
However, the extra steps required to download a mobile app can be quite tedious, and that might add layers of friction to the customer journey. Some labor is required to fill in a sign-up form, manage app permissions, and perform login authentication. Some customers might lose patience and abandon the membership experience.
77.9% of mobile phone users say the mandatory app installation roadblock caused them to abandon at least one transaction. - Heady.io
Underperformed email marketing campaign
Secondly, email is often tied to work and is unfortunately not warm, intimate, and solicited enough to bring ETA's customers back for more. On the other hand, instant messaging is more personal by its nature. You need to have the other person's mobile number or scan a unique QR code to initiate a conversation. Usually, customers who have chosen to communicate with the brand through instant messaging are more responsive to the brand updates.
Text messaging is also more casual and synchronous - people receive and respond to them almost instantly without having to formulate a more thoughtful reply as one would do in email - which helps reduce customers' psychological distance toward the brand. They knew that the next step to be taken, at that point, was to look for the most suitable messaging platform and a solution provider to support all their marketing needs.
Omnichannel delivery and engagement
Unlike retail businesses, selling through partners means having little control over the sales process; for example, the ability to track the impact of online advertising efforts on offline sales. Also, it is more difficult to receive a direct line of feedback from the customers. 
For the brand's e-commerce business, it was also challenging to manage and integrate data across its e-commerce site and social media accounts to create a seamless shopping experience and track a buyer's journey along the conversion funnel. Upon assessing the whole situation, they started to look for a customized solution that combines resources for retail and support for e-commerce.
Eau Thermale Avène builds a social CRM using SleekFlow
Therefore, the brand started to look into how WhatsApp, the most popular instant messaging app in Hong Kong, could be useful for CRM. Clearly, they needed to work with an official WhatsApp business solution provider that offers multiple channel integration and automation tools to streamline its sales and marketing workflow. With China being one of its three leading international markets, the brand also wanted to integrate WeChat into their marketing strategy.
The brand connected SleekFlow with its WhatsApp Business API and WeChat official account to launch an upgraded loyalty program in 2022. (Image source: Eau Thermale Avène Hong Kong website)
When ETA started using SleekFlow, the results were prominent. They managed to upgrade and restructure their customer relationship management, making it a highly social, centralized, and fully integrated system. The brand connected SleekFlow with its WhatsApp Business API, Facebook Leads Ad account, WeChat official account, CRM, and e-commerce platforms to merge all channels into a solid and complete social commerce strategy.
Membership portal on WhatsApp and WeChat
The upgraded loyalty program no longer requires a mobile app download. Customers can scan a QR code to initiate a conversation with Avène Smart Assistant on WhatsApp or WeChat, whichever they prefer.
The brand has obtained a WhatsApp green badge, which is displayed next to the business's name. This confirms it is an authentic and notable business account that can be trusted, preventing the account from being banned. ETA also pre-customized inquiry messages and created an intelligent chatbot to guide its members for registration and access to other services like checking point history and redeeming rewards.
Customers can scan a QR code to initiate a conversation with Avène Smart Assistant on WhatsApp or WeChat for redeeming welcome gifts, cash vouchers, and birthday benefits. (Image source: Eau Thermale Avène Hong Kong website)
As a result, customers are now more motivated to interact with the brand with WhatsApp because of its convenience and ease of use. Upon every purchase, customers just have to snap a photo of the receipt and send it through WhatsApp to earn redeeming points. Login authentication is completed with OTP sent to the customer's mobile phone. The way WhatsApp messages are stored encrypted and in a highly-secured network also helps to build customer trust. The brand utilizes SleekFlow API custom integration and automation tools to automatically update the customer's accumulative points in its database and send a WhatsApp message to inform the updated record.
Providing premium customer support through structured segmentation
ETA's tiered loyalty programs also offer different rewards based on members' milestones. This is where SleekFlow Inbox's labels come in handy for customer segmentation. They label contacts based on their membership status, order histories, and purchase preferences. The detailed customer profile also shows the customer's skin type, skin problem, and website browsing history. They also set up automation rules to update membership status labels when a customer's points reached a premium threshold. 
Other than that, when a customer chats with a real person, the human agent can quickly understand the customer's situation with these labels on their profile. Customer segment data are also useful for generating comparisons, analyses, and insights that can help improve customer relations. For example, the marketing team could run drip campaigns to broadcast targeted and personalized promotional messages.
Merchants can conveniently segment, track and analyze their customers in one place on SleekFlow. (This image is for demonstration purpose only and it is based on dummy data.)
Automatically send WhatsApp or WeChat messages to new leads
To diversify its sales channels, ETA launched advertising campaigns on social media and search engines, such as Facebook Lead Ads, where customers can collect lead information in exchange for a skincare sample set. Once a customer requests a free order, SleekFlow sends an automated WhatsApp or WeChat greeting message and assigns the conversation to a dedicated skincare advisor to continue learning about the customer's needs and sharing skin care advice. When the lead decides to purchase, the advisor sends shopping cart details and a payment link for checkout on WhatsApp. Upon successful payment, SleekFlow triggers two automation rules: update the membership points and send a prompt to repurchase after three months (when the previously purchased product is likely finished). 
This way, the brand can connect the dots of its omnichannel marketing strategies by measuring return on ad spending, new inquiries, the response time (service quality and time cost per acquisition), sales and revenue and retargeting marketing results.
About Eau Thermale Avène
Eau Thermale Avène is a Pierre Fabre Dermo-Cosmétique brand. The brand leverages its pharmaceutical expertise and dermatological heritage to improve the quality of life for sensitive and other skin types.