How2design4u generates $450k in revenue and 2X leads with an omnichannel sales strategy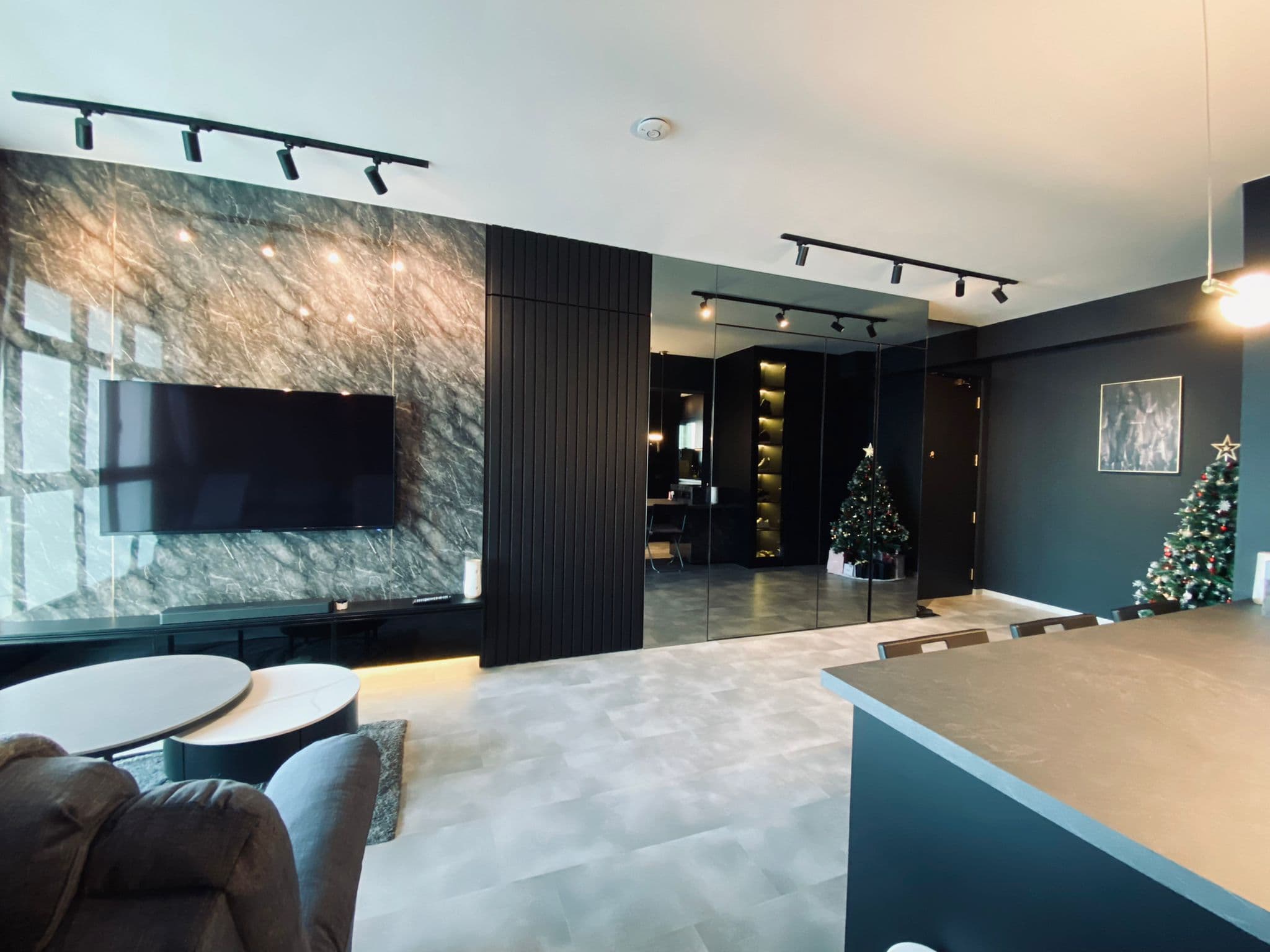 How2design4u offers a comprehensive set of products and services from homeware and household appliances to interior design consultancy and renovation works with an in-house team of professional designers, carpenters, electricians, plumbers, and more. Discover how they boost revenue by automatically generating and nurturing leads on popular social channels via SleekFlow.
In a post-pandemic era, people have adopted new lifestyles that are creating a demand for comfortable homes. How2design (H2D), based in Singapore, aspires to create a safe and cosy living space for clients, no matter if it's a BTO and resale flat or a commercial office for work.
Challenges faced by the interior design company
Lack of efficiency with scattered channels and data
Living in the age of convenience, H2D has always approached and communicated with customers through messaging apps and social media platforms. With limited manpower and increasing incoming enquiries, it was rather difficult for the team to effectively reply to messages on separate apps. It was also hard for the management to monitor customer conversations to ensure consistency and quality, especially when guiding new team members. Besides, to record or update contact details, it could easily become confusing as they had to manually manage data sourced from different channels on a shared Excel sheet.
Consumers expect an immediate response
Often, H2D receives enquiries from new leads outside of office hours, sometimes even at odd hours or midnight. The sales team normally reaches out to them only during working hours the next day or the following week if their schedule is full. These leads then ended up turning cold or going to the competitors with a faster response time.
No multiple logins on the WhatsApp Business App
As WhatsApp is the top messaging app in Singapore, H2D equipped themselves with a WhatsApp Business account since long ago. However, using the free WhatsApp Business App, there are only a limited number of logins. As a result, the team had to pass around a single phone to reply to each customer individually, restricting them from attending to customers and prospects as soon as possible.
SleekFlow's omnichannel strategy for the service business
H2D now uses SleekFlow's omnichannel all-in-one solution to collect, nurture and manage high-quality leads for boosted revenue and improved efficiency. 
Click to WhatsApp ads and Facebook Lead Ads to gather first-party data
H2D is active on popular platforms like Facebook, Instagram and Pinterest. Since social media is one of the top discovery channels for products and services, they use click to WhatsApp ads and Facebook Lead Ads to attract those interested in their services. 
Because WhatsApp offers an intimate space for in-depth communication, customers are more willing to share their personal information as they explore H2D's services. Using the official WhatsApp Business API, they can also use interactive features such as chat buttons to engage the leads while displaying essential business information on their WhatsApp profile.
Furthermore, click to WhatsApp ads also provide free-entry point conversations where the chat window is open for 72 hours without charges. As only high-potential customers tend to initiate a conversation with them, it ensures that the leads coming in are more likely to become a conversion. This reduces the cost and increases the ROI of their campaigns with accurate targeting.
Moreover, with Facebook Lead Ad integration, all the Facebook lead data will be automatically mapped to SleekFlow. On the integrated customer profile, the lead source will be marked as "Facebook Lead Ads" and a new contact column titled "Facebook Form ID" will be created. H2D can also customise the contact fields that they want to see on the customer profile and access these details efficiently when they are chatting with the customers.
Auto reply to capture warm leads 24/7
With SleekFlow Automation set up for their campaigns, H2D is now able to capture warm leads even outside of office hours. Once the prospects click on their ads and fill up the lead form, the automated chat flow will help the team follow up with these potential customers. Upon understanding the customers' interests and needs, the chats are then automatically assigned to a salesperson according to the client's budget. These keyword-triggered auto replies are also personalised to build a closer relationship with clients.
I would recommend SleekFlow Automation to others. When the leads come in from Facebook, the auto replies can resolve their enquiries and our sales team can reach out to them instantly.
Timothy Poh
Marketing Director of How2design4u
Omnichannel inbox for team collaboration
H2D receives customer queries about different services from WhatsApp, Facebook Messenger and Instagram DM. With a shared omnichannel inbox, the team members can collaborate on conversations and co-own customer chats to offer quality service. "Now, we don't have to go to the social media apps like Facebook, Instagram and WhatsApp respectively to reply to enquiries and capture leads on one single platform. It's much more efficient," Timothy, the marketing director shared.
Moreover, it is convenient for the managers to monitor all the chats or take over the conversation whenever necessary. "The managers can now go on to SleekFlow, and see all the conversations, or even provide back up support in real-time. If the staff doesn't know how to reply, at least someone who's more experienced can assist immediately." 
On the SleekFlow Inbox, the team also uses Internal Notes to drop quick reminders for their colleagues, in which the most updated information can be found in the chatbox right before a message is sent to the customer.
Sales CRM management and segmentation
H2D's team consistently updates client details on the SleekFlow contact list. When the team chats with the customers or new leads are obtained, they can use SleekFlow Social CRM to label and segment the contacts with ease. During their regular meetings, they can then refer to the structured details and discuss progress like lead status, quotation, and more, so that a tailored strategy is constructed to improve sales performance.
SleekFlow is the one and only. I would suggest their solution to others.
Timothy Poh
Marketing Director of How2design4u
Generating SG$450,000 in revenue and 2X more leads with improved efficiency
H2D has managed to yield SG$450,000 in revenue combined through their click to WhatsApp and Facebook Lead Ads campaign in 2 months, gaining 2X more leads through messaging compared to before using SleekFlow. Other than lightening the team's workload, the keyword automation incorporated has increased the reply rate from 55% to 91%. From lead generation to conversion, the streamlined process has assisted H2D with boosting their sales efficiency for a lasting performance.
About How2design4u
Beginning as a handyman service and a contractor background, How2design4u has grown to be a leading one-stop renovation and interior design company in Singapore. From listening, understanding, and providing the utmost quality in services as well as products, H2D has always ensured that it can deliver the best value to its customers, both residential and commercial. They have maintained a "customer-first" service spirit from past to present and plan to continue doing so in the future.