How PSB Academy engaged prospective students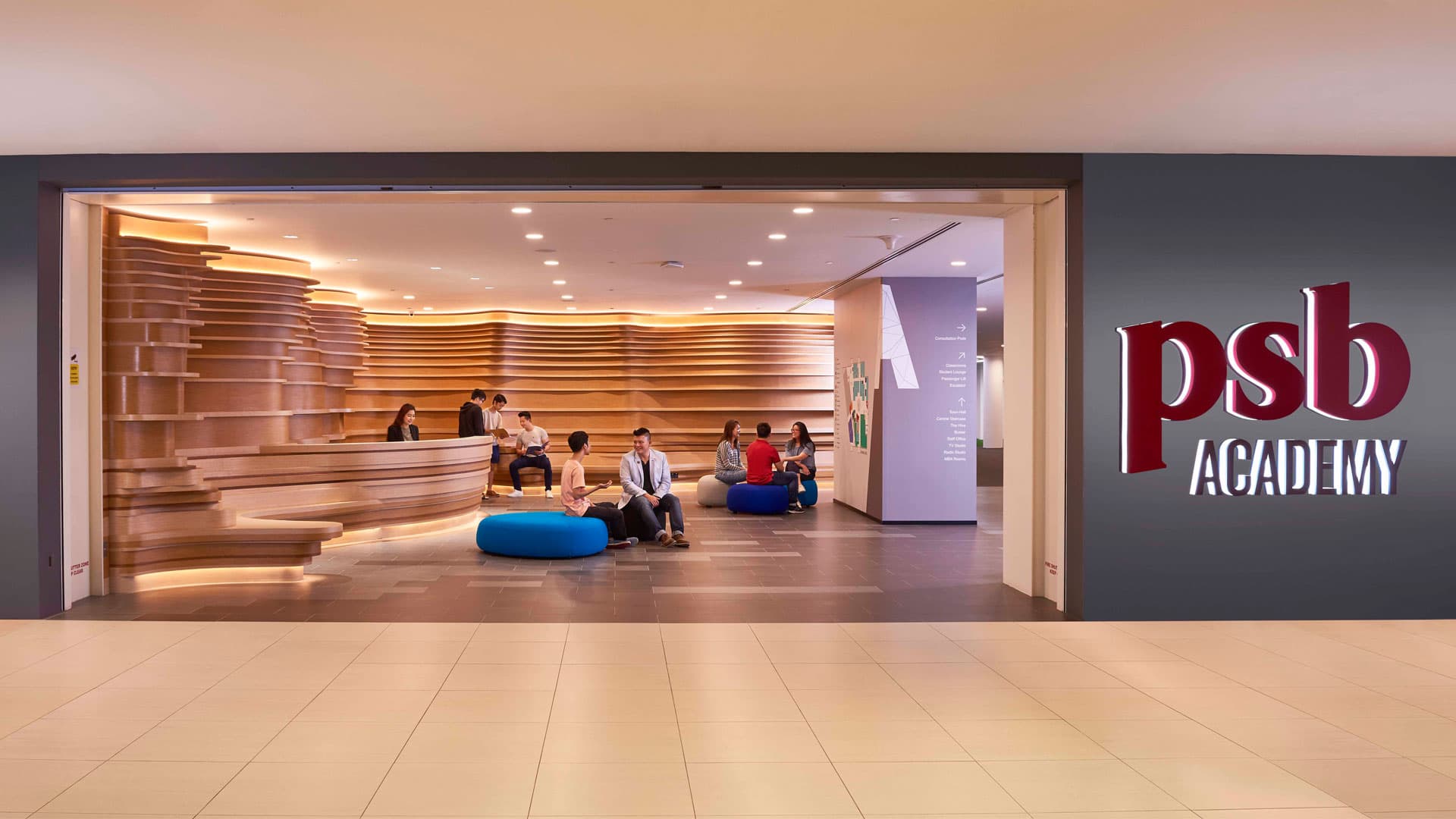 PSB Academy, as one of Singapore's leading Private Education Institutions, offers high-quality education with an extraordinary approach - preparing scholars for performance in the New Economy. Founded in 1964, they host over 13,000 students from over 50 nationalities with their slate of certificates, diplomas, degrees and short courses. Read to find out how this progressive educational institution expands student recruitment using SleekFlow.
Introduction
With the improved access to education came an increased number of graduates, and as the COVID-19 recession has robbed many employees of their jobs, the fear of becoming unemployed graduates struggling to survive in the real working world intensifies. Students are anxious to get their desired career once they complete their studies, and most aim to look for educational institutions like PSB Academy to equip themselves with the knowledge and skills before taking the first step out as working adults. 
To cope with the soaring demand, PSB Academy has developed strategies and detailed planning to increase its online presence and improve audience engagement as they interact with prospective students for leads and conversions. They understand the importance of attending to the students' needs as they introduce their comprehensive practice-based pedagogies. They spare no effort in amplifying the ease, convenience, and accessibility of digital resources for their audience, assuring that they have constructed the most appropriate routes for students to become industry-ready graduates upon completion of their studies. 
From the process of getting discovered to communicating with enquiries generated from prospective students across online platforms, leveraging a combination of online resources is vital for them to ensure productivity and maximise reach. This is why they had decided to incorporate SleekFlow to handle the vast amount of workload in the management of customer relationships.
SleekFlow is suitable for any industry that requires customer service. The potential is pretty limitless with the integration of multiple CRMs.
Jovan Lin
AVP Marketing & Corporate Communications
The challenges PSB Academy once faced
A desire for communication enhancement
Effective, smooth, and timely communication has been one of the fundamental priorities for PSB Academy. Especially since the pandemic outbreak, face-to-face communications have been minimised and most now prefer to have conversations online. They realised that the prerequisite conditions for an enhanced customer experience today include adopting a simplified and convenient communication channel, specifically WhatsApp, which is currently the preferred social messaging app for most.
Seeking ways to effectively engage and convert prospects via WhatsApp
Mobility restrictions under COVID-19 prevented individuals from physically visiting the campus at PSB Academy, forcing heavy reliance on online resources when engaging prospects. They had to constantly monitor the online activities and come up with new ideas to interact with their target market, adding to the list of challenging tasks. Furthermore, as prospects often fill up enquiry forms or start live chats via the chatbot on their website, the longer response time may result in lost leads. "While there aren't any major issues with such communication modes, the speed to respond is arguably slower." As they searched for ways to create a breakthrough, they discovered SleekFlow.
Lack of in-depth analytics on existing CRM platform
Prior to discovering SleekFlow, PSB Academy employed a service which integrates with their CRM platform. Nevertheless, they had to tend to the conversations on the CRM platform itself, and no overall or in-depth analytics were provided. This makes it difficult for them to assess the efficiency of their marketing efforts and devise a future plan that will work best.
Using SleekFlow has reduced our "drop-offs", improved the response time, and solved niggling issues with CRM integration.
Jovan Lin
AVP Marketing & Corporate Communications at PSB Academy
PSB Academy acquires the ultimate social commerce strategy from SleekFlow
Boosting marketing-sourced opportunities 
Campaign analytics all at one glance is indispensable for the evaluation of marketing performance and strategies. To optimise advertising efforts and generate more valuable leads, businesses must equip themselves with mechanisms to help achieve a higher ROI and make data-driven decisions. PSB Academy knew the importance of these actionable insights. Using SleekFlow, they can now attain comprehensive and in-depth analytical data for refined targeting, other than maintaining their existing CRM platform through integration.
Accelerated speed to lead and conversion
Automation achieves productivity. With SleekFlow, PSB Academy developed automated rules and accelerated their speed to lead, in which succinct information is presented to prospective students using a coherent and systematic structure. This has in turn improved the response time and reduced customer drop-offs, sustaining optimum work efficacy with the elimination of unnecessary steps.
Humanised engagement for a large volume of enquiries
Many studies have found that customers want quick responses, but still prefer human interaction. This determines the significance of humanised communications. Having utilised various WhatsApp features on SleekFlow, PSB Academy has successfully advanced closer to its goal of enhancing customer experience. Their customers can now communicate using their preferred channel at any time of the day and receive a reply as soon as possible. 
Social commerce is about "humanising" the communications between brands and customers in how we converse with each other, where we talk to them i.e. platform or apps, and when we talk to them.
Jovan Lin
AVP Marketing & Corporate Communications
More about PSB Academy
Once known as Singapore's Productivity and Standards Board, PSB Academy is acknowledged today as "The Future Academy". In 2021, the academy was conferred the third National Business Award in Education by Singapore Business Review and earned the title of "Best Educational Institute in Singapore" from APAC Insider in 2019. As a reliable, well-established private educational institution, they promote the acquisition of knowledge beyond textbooks and exams, nurturing students with innovative, high-quality learning, including practical hands-on training and advanced equipment and facilities.