How Rue Madame Fashion Group uses SleekFlow to boost its e-commerce expansion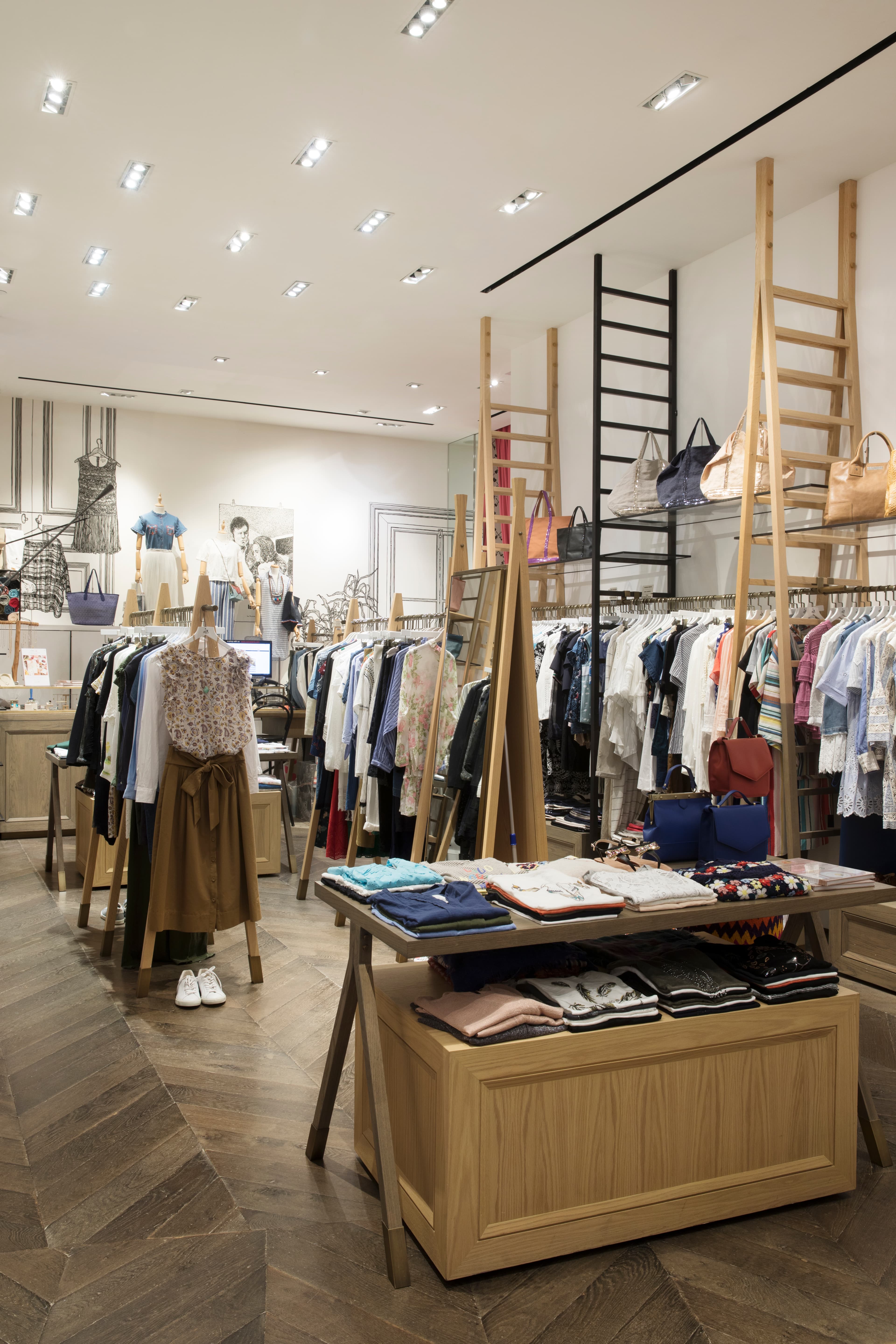 Rue Madame Fashion Group (RMFG), founded in 2010 by Ariane Zagury, is a multi-brand retailer and distributor for more than 30 French labels in Hong Kong, Singapore, and China. At the moment, they have five physical stores in Hong Kong and two in Singapore, located in prime retail malls such as the IFC mall, Lee Garden 2, and K11 MUSEA. Since the pandemic, the company has opened three more online retail stores: Rue Madame, The Eastlet and Kurios, in an effort to reach a broader audience in Asia with its friendly service and carefully curated product selection. Learn more about the team's omnichannel sales approach to maximizing sales service quality and business expansion.
Retail challenges in the post-COVID-19 world
In the wake of the COVID-19 pandemic, the retail sector was thrown into disarray. Retail sales at Rue Madame were down 86% year over year in the first quarter of 2020. Fortunately, the brand was prepared to increase its focus on digital channels to offset the diminished foot traffic. They migrated to Shopify as their e-commerce platform and customized it to cater to various customer demands with an interconnected POS system. For example, customers can now choose to order online and collect in-store. Free return has also been made easy. When customers want to try it in person, they can always check store availability before paying a visit. The convenience and flexibility in the shopping experience have brought in more and more orders and inquiries involving both physical and online retail stores. 
However, with more moving pieces at higher volumes, there were more customer issues to deal with. Consumers want a personalized and engaging shopping experience. They want to be able to track their orders, purchase across multiple channels and receive real-time updates about the status of their orders and deliveries. But without more manpower, delivering this type of experience was difficult. Since the WhatsApp Business app doesn't support logins on multiple phones or integration with e-commerce platforms, the team constantly juggled the same routine tasks and risked losing leads. There needed to be more clarity in the work division and service quality. Hence, the brand wanted to adopt a CRM solution that allows sales collaboration via chat and is compatible with its Shopify online retail stores.
SleekFlow's omnichannel sales solutions for online retail stores
Rue Madame has connected all four of its WhatsApp Business API accounts (WABA) on SleekFlow. Now on one platform, the team can zoom in to focus on a specific store or customer and zoom out to see the general trends of its customer behaviors.
WhatsApp Business API use case: automated FAQ responses
Rue Madame has used SleekFlow Automation to create a chatbot. The chatbot functions as a self-service kiosk on WhatsApp that answers questions or assists with order-related queries. For example, 'order returns' is one of the biggest pain points of a multi-brand clothing fashion store. It mainly happened because the clothing didn't fit the customer, not because they didn't like it. With SleekFlow, the chatbot can help the customers pick the right fitting and size, thus reducing order returns. It also offers in-store trials by sharing the local retail store's location.

Beyond managing repetitive requests, the chatbot screens inquiries and transfers qualified ones to a human agent. 50% of the people who contact the brand through WhatsApp end up buying something from them.
WhatsApp Business API use case: mobile-app-based sales solution
SleekFlow's shared team inbox enables agents to work on the go. The cloud-based platform ensures customer data is secured and centralized, so agents can access the information they need on their own mobile phones. SleekFlow routes and assigns inquiries to the relevant account owner, so the in-store and e-commerce teams can collaborate seamlessly, especially when customers want to buy online and pick up in a selected retail store.

Without hiring more, the brand maintains a good response time at 30 minutes. SleekFlow's mobile app keeps track of conversations and performances as well. The management team can check in at any time to manage the progress of omnichannel sales. 
WhatsApp Business API use case: bulk marketing messages
Beyond capturing leads, Rue Madame actively reaches out to past walk-ins and online retail store visitors via SleekFlow. They found the Campaign feature an excellent marketing tool to do more with less. From time to time, the brand uses it to send promotional messages, reaching about 10,000 contacts with personalized elements based on their demographics and other characteristics.
Rue Madame used SleekFlow to send a WhatsApp broadcast message to promote its vintage jewelry workshop, targeting previous customers interested in accessories. A registration link was embedded in the message as a button and prompted customers to sign up immediately.
About Rue Madame Fashion Group
Rue Madame Fashion Group (RMFG) was founded by former investment banker Ariane Zagury who was frustrated by the lack of fashionable, feminine, and wearable designer brands in Hong Kong. It is a well-established Asian partner for international brands with 60 POS in Hong Kong SAR, Singapore, Macau SAR and China PRC in 2022 as well as 4 online platforms.
Currently, RMFG is 
The partner of American Vintage for their retail development in Hong Kong & Singapore

The partner of Phase Eight for their retail expansions in Hong Kong & Macau

The partner of Whistles for their retail expansions in Hong Kong & Macau

The partner of Sweaty Betty for their retail expansions in Hong Kong & Singapore and Macau

The partner of Pure Group for all their retail across Mainland, Hong Kong SAR and Singapore

The partner of Hobbs for their retail development in Hong Kong & Macau

The partner of Gerard Darel for their retail development in Hong Kong
Interested in SleekFlow's retail O2O solution? Apply for WhatsApp Business API now.