How ZENXIN communicates efficiently with customers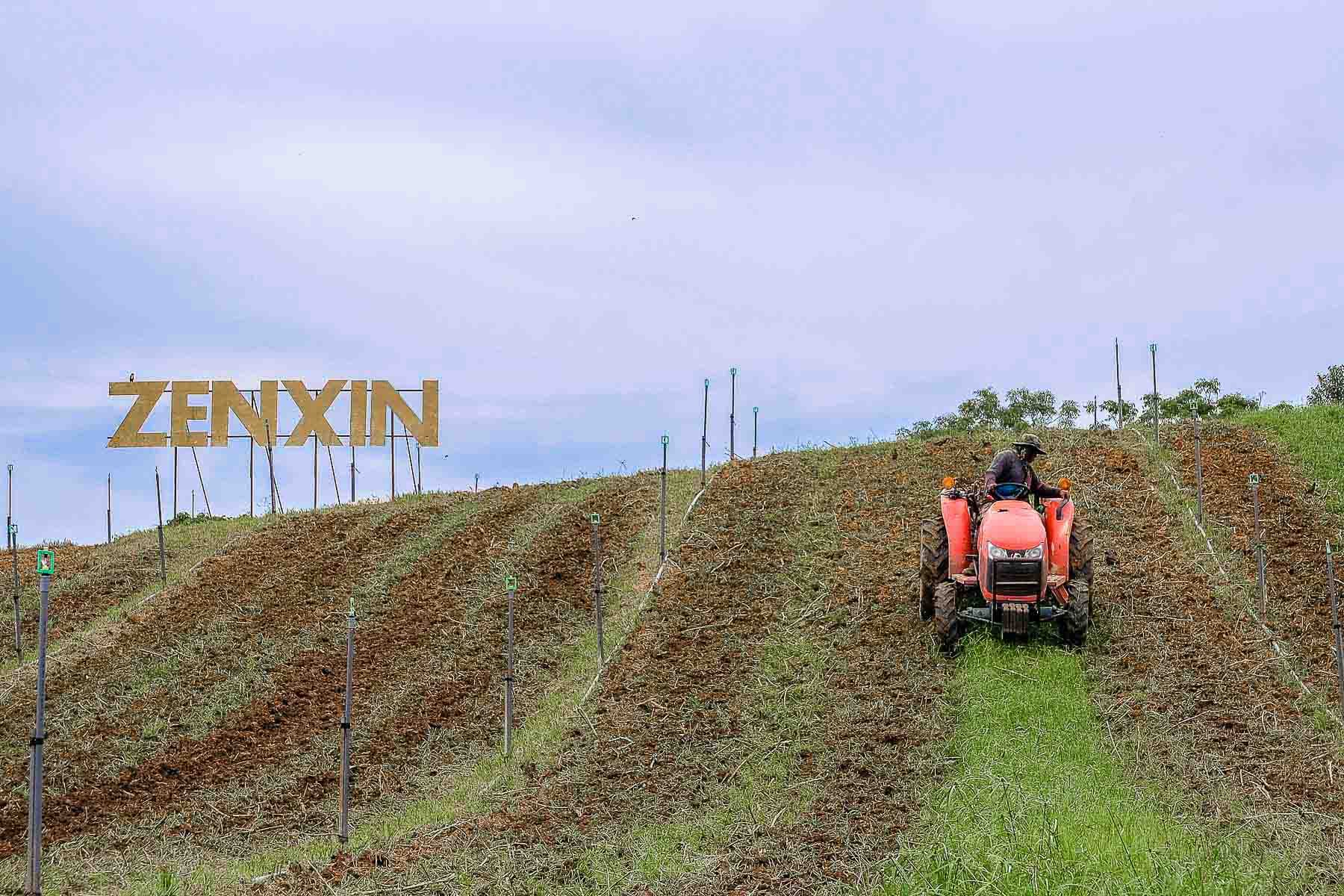 Introduction
People around the world are more aware of the food they are consuming. Not only do they want to enjoy deliciously sophisticated food, but they also want to reward food producers who strive to create healthier food. With a vision to lead Asia in sustainable organic food and agriculture, ZENXIN thrives in the new generation.
Established 20 years ago, ZENXIN has become the leader in Southeast Asia. It has an extensive organic network across the region, from organic processing facilities to organic farms and growers. ZENXIN sells domestic and imported organic food through stores and partnered supermarkets in Singapore and Malaysia. Customers can also find their exported fresh and healthy organic vegetables in Hong Kong and other parts of the region.
To keep up with the digitised world, ZENXIN launched its online stores years ago. When the pandemic hits the whole world and major cities are in lockdown, ZENXIN's forward-thinking management saw it as an opportunity to develop and enhance its digital assets in order to maintain its high level of engagement and service to its customers. Tai Seng Yee, Executive Director of ZENXIN, sees SleekFlow as the perfect partner of it.
Social messaging is the most direct communication if we cannot do face-to-face communication.
Tai Seng Yee
Executive Director, ZENXIN
The significant challenges ZENXIN once faced
Lack of face-to-face interaction during the pandemic 
The pandemic which puts people in isolation has made it extremely difficult for businesses to interact with customers face to face. ZENXIN used to be able to recommend products according to different needs of customers and explain the nutritional value through their in-store representatives. This was no longer possible when non-essential stores were forced to close or limit their operating hours with ever-changing government guidelines and regulations. 
Growing importance of a personalised customer experience 
The e-commerce industry is getting crowded as the cost of setting up an e-commerce store is lower than it used to be. In such a cutthroat competition, standing out from the crowd will never be a simple job. ZENXIN was quick to understand this and take action on it. Realizing that customers today want personalised experiences, especially online, they started looking for an omnichannel platform that can do just that.
Complicated workflow to send out mass messages
Like many other retailers, ZENXIN has utilised instant messaging applications to send mass messages. However, they were using one phone for each store and it was the store managers who sent out messages manually. It turned out to be a time-consuming task and lacked scalability.
The modernised chat commerce strategy offered by SleekFlow
A centralised all-in-one platform to facilitate direct communication
ZENXIN communicates with hundreds of customers offline and online every day. As conversations happen on various social media platforms such as WhatsApp, Facebook Messengers, and Instagram, they find an all-in-one centralised platform particularly helpful. Through SleekFlow, they can now reach consumers easily, communicate with them directly, and provide the same level of customer experience as they do in face-to-face interaction. 
Automated mass messages to provide instant updates on order status
Apart from handling incoming messages, ZENXIN makes good use of SleekFlow to send out transactional messages. The communication is now centralised and store managers can skip the hassle. After integrating with its own e-commerce platform, ZENXIN can shoot automated messages according to pre-set rules to inform customers about the order status.  
Sophisticated labeling to conduct targeted marketing campaigns with proven results
Every business needs to know its audience and ZENXIN knows it very well. Using its deep knowledge about its customer, ZENXIN can now perform refined targeted marketing with the help of SleekFlow. The omnichannel platform allows ZENXIN to manage customer relationships by importing existing data, labeling contacts according to demographics or purchasing behaviors, and conducting specific actions such as sending targeted messages. They can also check the analytics dashboard to see how many people reply and evaluate the performance. 
Personalised message to engage customers and extend the lifespan
Personalization is proven to have positive effects on open rates and click-through rates. After using SleekFlow, ZENXIN can personalise its broadcast messages to make them more engaging. Names of customers can now be added to the messages so that when they receive the messages, they feel like they are talking to someone who knows them and would be more interested in replying. The average customer lifespan of ZENXIN can be very long. With the new ability, they can maintain customer loyalty more effectively to prolong the lifespan and nurture new batches of customers.
I would recommend SleekFlow to companies which produce fast-moving consumer goods (FMCG) as they face a lot of customers every day. It also helps educational apps to communicate with kids and parents.
Tai Seng Yee
Executive Director, ZENXIN
About ZENXIN
ZENXIN Agri-Organic Food's vision is to lead Asia in sustainable organic food and agriculture.
As Malaysia's leading producer, distributor and retailer of organic produce, and also a member of International Federation of Organic Farm Movements (IFOAM), ZENXIN has successfully created a completely certified organic production chain comprising compost factory, organic farms and organic wholesalers certified by National Association for Sustainable Agriculture Australia (NASAA).
ZENXIN is also certified organic under Scheme Organic Malaysia (SOM), accredited by The Department of Agriculture, Malaysia and certified to ISO 22000.