Nutrition Kitchen: Boosting sales with WhatsApp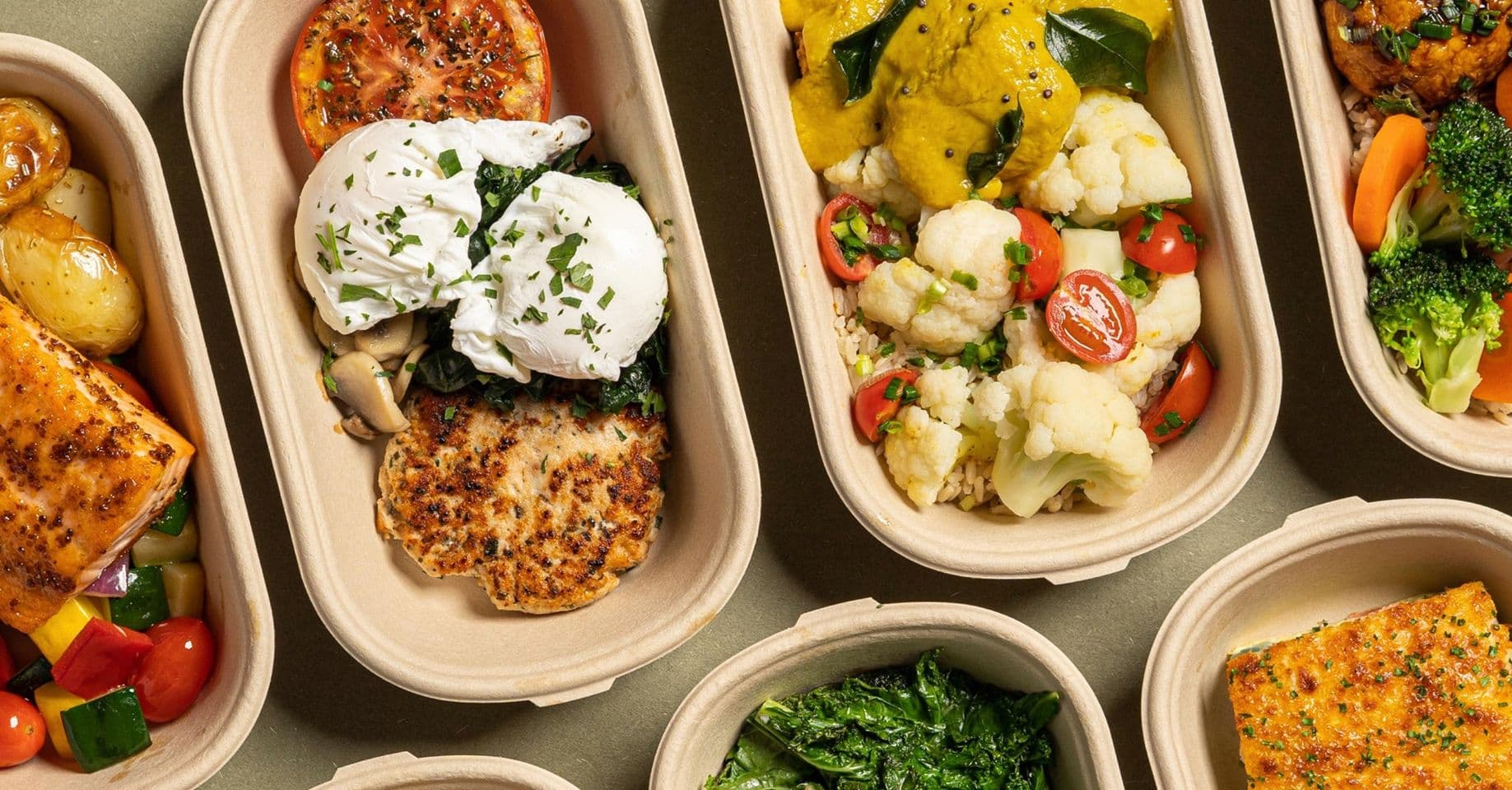 Nutrition Kitchen offers super nutritious and delicious daily ready-to-eat meals prepared by professional chefs to all sorts of customers. Read how they incorporate SleekFlow into their sophisticated communication strategy to bump up sales in the long run.
Introduction
The rise of health-conscious consumers over the decade has accelerated healthy-eating trends among the common population. Much attention has been placed on the topic of immune-boosting and clean eating, especially after the global impact of the COVID-19 pandemic. This further emphasizes the importance of health awareness and mindfulness in daily dietary intake. For example, many people choose to lose weight by working with a registered nutritionist.
In an effort to serve the public with better healthy yet tasty food options, Nutrition Kitchen proposes varied, personalised meal plans with detailed considerations of the combined nutritional value in each of their menu. Other than the fresh ingredients chosen by their well-trained chefs, they design and create a significant variety of foods for customers of various professions and lifestyles, including six weeks of completely unique meals across multiple ranges of diet. 
As the demand for nutritious meals surges in the market, Nutrition Kitchen continuously seeks to meet customer expectations. Hence, they have decided to incorporate SleekFlow to ease customer communication and workflow while expanding across multiple countries in the world.
SleekFlow is definitely suitable for any direct-to-consumer business, or anyone who needs to have regular communication with customers.
Wilfred Belsey
Head of Retention & CX
The challenges Nutrition Kitchen once faced
On the hunt for higher conversion rates 
As of 2021, WhatsApp has become one of the most popular social messaging apps with approximately two billion users monthly worldwide. Many businesses have then transitioned from traditional email marketing to chat marketing, specifically WhatsApp as the main channel. This is not otherwise for Nutrition Kitchen as they have found WhatsApp to be the preferred communication channel for most of their customers. Therefore, they are determined to explore WhatsApp marketing in hopes of amplifying sales and conversions.
Need for scalability enhancement
With the increased demand in the market, Nutrition Kitchen aims to continue its operations successfully at scale. This means that they will require a well-integrated, sophisticated communication and marketing strategy to interact with existing clients and prospective customers. They had noticed the necessity to go beyond their sole reliance on email and progress to WhatsApp for more rewarding outcomes.
Lack of efficiency for abandoned cart reminders
Retargeting cart abandoners is a well-acknowledged method for optimising revenue. Most studies have found that more than half of the customers are bound to make their purchases after receiving an abandoned cart reminder. However, scheduling and sending personalised abandoned cart emails might not be that effective as emails tend to have a lower open rate. In fact, data has shown that chat messages have a 98% open rate as opposed to emails with only a 20% open rate according to Forbes. 
How SleekFlow helps Nutrition Kitchen improve the overall workflow
A bump up in sales - WhatsApp converts better than email
SleekFlow has served a valuable purpose for Nutrition Kitchen in terms of WhatsApp communication.  As they began incorporating WhatsApp campaigns using SleekFlow, along with the existing email marketing strategies, Nutrition Kitchen has observed a decent bump up in sales. Other than the automated abandoned cart reminders on WhatsApp, they have reached out to more customers using their Official WhatsApp Business account for outbound marketing, promoting their refined meal plans to prospective customers with authenticity in the simplest way possible.
SleekFlow has opened up a new channel for us to conduct marketing and broadcasting effectively.
Wilfred Belsey
Head of Retention & CX, Nutrition Kitchen
Simple to use
The simplicity and user-friendliness are apparent. With the help of SleekFlow, Nutrition Kitchen is able to manage conversations and assign tasks to teammates easily. This saves them from bearing extra steps and unnecessary work and at the same time, strengthens the structure of their teamwork processes. 
Improved customer communication
Customer satisfaction is one of the top priorities for Nutrition Kitchen. This explains why they have used SleekFlow to provide customers with the option of chatting on the channel they prefer, driving accelerated sales and the cultivation of customer loyalty. In addition, they have extended the accessibility of unsubscription for their customers by utilising the automation feature. This ensures that the clients in their contact list are of a higher quality. In other words, they are then able to engage only customers who are truly interested and exercise efficient targeting for their campaigns. 
More about Nutrition Kitchen
Nutrition Kitchen delivers chef-cooked healthy meals to customers' doorsteps. With a wide variety of meals designed by body composition experts, they serve the health goals of losing weight, gaining muscle, or just simply eating the very best local ingredients and a wide range of fresh, flavoursome, and nutritious foods without sacrificing flavour. Providing the most varied meal plans in Hong Kong and Singapore, they save the consumers' time, money, and energy, and, with close to zero waste to the planet.