How the logistic company alfred 24 leverages SleekFlow to provide automated solutions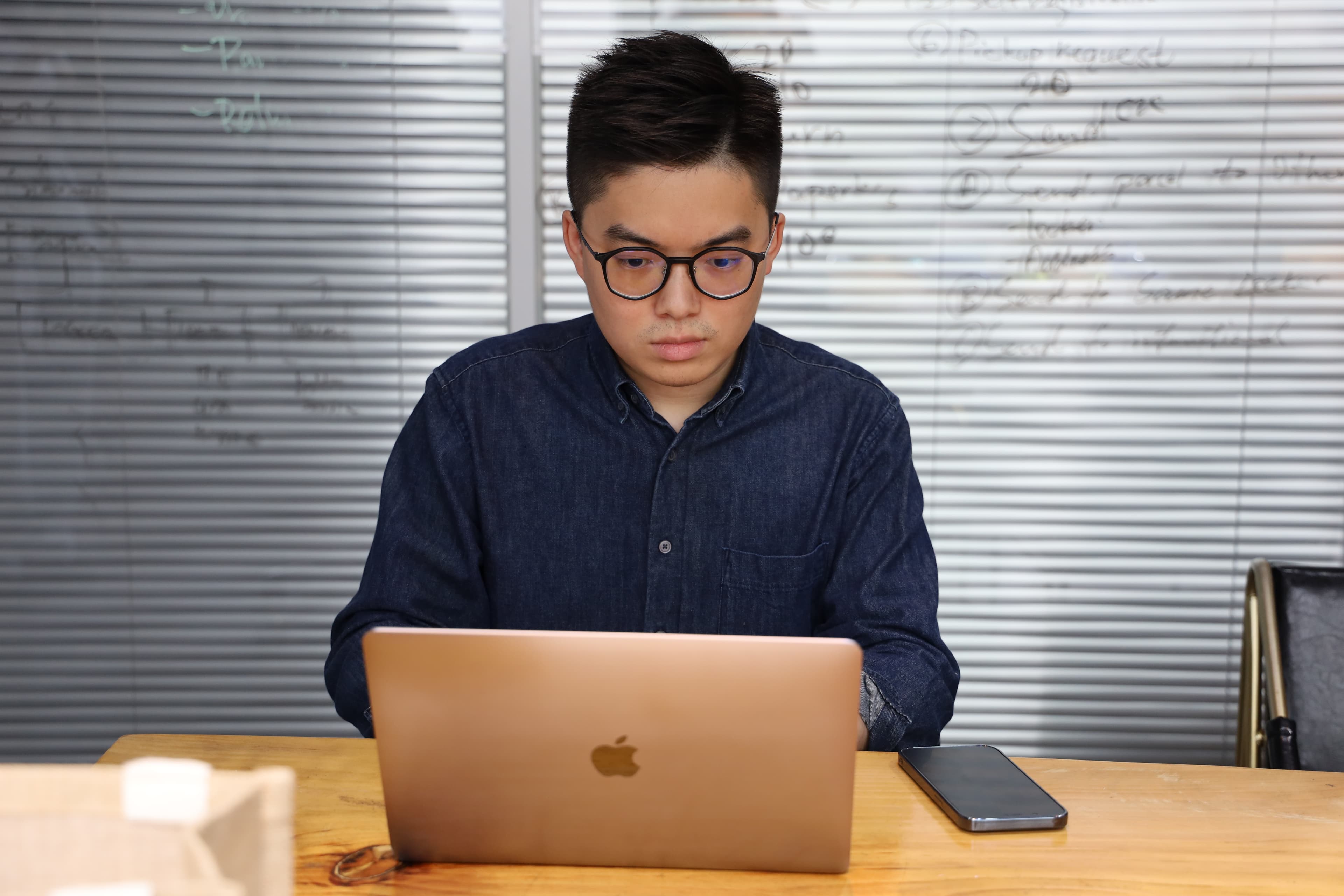 60%
decrease in response time
300%
increase in open rate
Striking a balance between cutting carbon footprints and supporting economic growth is always not easy but fighting climate change is urgent, and it is a shared responsibility. Every stakeholder has a role to play, whether it is governments and corporates or individuals like you and me.
To build a better planet for our next generations, alfred24, an emerging leader in the logistic industry, offers a green and sustainable yet affordable delivery solution for retailers, marketplaces, and logistics service providers. Their automated solutions enable couriers to make more deliveries with fewer vehicles, and online merchants to ship more spending less, reducing both labor and carbon emissions.
In a field where the competition is heating up, alfred24 evolves to meet the high expectations from users whom they interact with on a daily basis. Alvin Lee, General Manager of alfred24, explains why SleekFlow is their best alternative to other available communication tools and platforms.
I think the best feature of SleekFlow is the automated assignment of conversation and automatic replies. We tried other platforms but there were too many restrictions. With SleekFlow, we can configure the settings on our own such as whom to assign the conversation and when to send out the out-of-office message.
The challenges alfred24 once faced
Relatively low visibility with traditional email communication
With thousands of smart lockers and pick-up points available, alfred24 has become one of the favorites among online sellers, which includes big names like ASOS. To keep partnered merchants updated with its latest news, alfred24, like many other companies, has been utilizing email as a communication channel. However, when mailboxes are often flooded with dozens of unread emails, maintaining high visibility and a high open rate has always been challenging.
Timely customer support impossible with phone calls
Despite the emergence of other valuable channels, the phone remains one of the most used and preferred methods for customers to reach support agents as it is deemed to be a quick way to resolve a more serious or complex issue. alfred24 used to pick up phone calls but later realized it was not the most effective way for them to respond to customer inquiries. Not only did it require more manpower, but it was also difficult to handle calls in time. 
Lack of stability on a WhatsApp Business API unofficial provider platform
alfred24 processes thousands of orders every day and as the business scales up, the number could be doubled, if not tripled. Therefore, they tried to explore options to refine their communication strategy. It is when WhatsApp, the most popular instant messaging software with over 2 billion monthly active users worldwide, crossed their minds. alfred24 did manage to find a solution provider, but they encountered a number of technical issues, such as unsynced messages, on the unofficial provider platform. It was an unsatisfactory experience but they still believed that there were better alternatives in the market so the search started again.
How SleekFlow helps alfred24 change the game
Broadcast messages to multiply open rate and expand the reach
Compared to electronic direct mails, text messages often have a higher open rate and in this case, it is proven to be right, again. On SleekFlow, alfred24 can send out WhatsApp broadcast messages with just a few clicks and review the performance on the analytics dashboard without switching between windows. Unsurprisingly, they have observed a significant difference in the open rates - the WhatsApp messages open rate is quadrupled of the edm open rate.
When it comes to providing delivery updates, alfred24 also finds WhatsApp messages better than SMS. One pain point about SMS is that sometimes the messages fail to send and then end-users would miss the important information. But with SleekFlow, alfred24 can ensure the messages are sent to recipients and even know if they have read the messages for potential follow-up actions.
Automated workflow to free up precious manpower
People call because they think it is a quick way to get support. But what if they could receive the same level of support through WhatsApp messages with the same or even less amount of time?
alfred24 has created their customized automated workflow with SleekFlow to assign conversations to different team members according to pre-set rules once they receive incoming messages. It helps to reduce the response time and provide the best customer experience. With an efficient system in place, inquiries and support over phone calls become obsolete. Now, they have ditched phone customer service and reduced 80% of manpower in taking care of customer inquiries, having the opportunity to better allocate their human resources.
SleekFlow is particularly useful for e-commerce businesses and restaurants. For instance, customers can find out the opening hours of restaurants and make online reservations on WhatsApp.  
Minimal downtime to enjoy an uninterrupted experience
Before switching to SleekFlow, alfred24 had been using WhatsApp for quite a while. But since the solution provider was not an official partner of WhatsApp, the connection was sometimes unstable. When the phone that hosted the WhatsApp account crashed, they had to disconnect and reconnect the account using other devices. The whole process could take up to three hours and it might happen more than once a day, causing a delay in responding to messages.
alfred24 now enjoys an uninterrupted and seamless experience on SleekFlow, which offers a solution powered by an official partner of WhatsApp. What is better is that they can connect both their existing WhatsApp account and the newly set up WhatsApp Official Business Account to SleekFlow, managing all the conversations in just one place. Owing to its stability, they save a considerable amount of time on solving technical issues, reducing response time by 60%. 
About alfred24
alfred24 builds locker networks and does it right. Our mission is to make deliveries sustainable, efficient, and convenient for all.
Our automated systems enable couriers to make more deliveries with fewer vehicles. alfred24 provides hardware and software solutions that allow anyone to collect their deliveries any time from a smart locker or retail shop conveniently located near you.
We have helped our clients set up 3,000+ lockers globally and we operate a network of 9,000+ pickup points in Hong Kong, Indonesia, Italy, and Brazil.
About the partner: Alfred24
Alfred24 is a smart locker network with over 1000 pick-up points across Hong Kong. We make e-commerce deliveries fast, cheap and sustainable.