De'Longhi introduces WhatsApp reservations for intriguing coffee experiences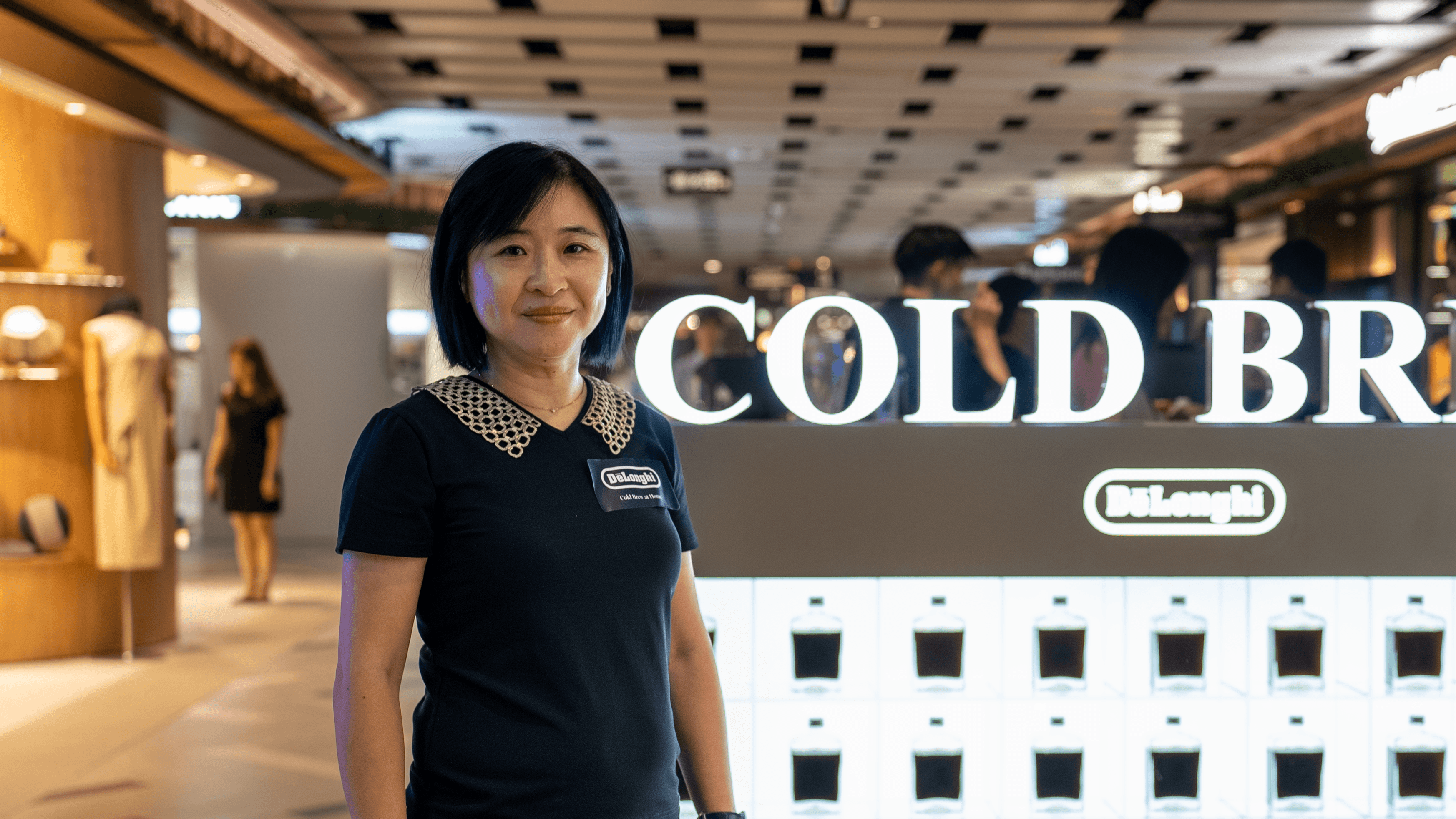 Italian home appliance brand De'Longhi, renowned for its century-old craftsmanship and dedication to innovation, has recently introduced the Eletta Explore, a fully automatic coffee machine that utilizes a revolutionary cold extraction technology. It allows users to relish a refreshing cup of Cold Brew at home within five minutes, merely at a single press of a button. 
This is a substantial upgrade for both time and convenience as compared to the traditional brewing method which requires 12 hours of immersion. The Eletta Explore features over 50 coffee options and even concocts special cocktail drinks. Its proprietary LatteCrema™ Cool technology produces silky cold milk froth, thereby enriching the cold brew coffee's texture.
Expectations rise alongside high-end home appliances
In the rapidly evolving world of consumer products, pre-sale consultations have stepped into the spotlight. Technological innovations require consumers to understand new concepts of brewing coffee and choose features that cater to personal needs. The presence of a professional coffee team to guide them through the buying process can make all the difference.

Considering the high-end nature of Italian coffee machines, customers generally invest a considerable amount of time in making their purchase decisions. This often includes online research and multiple visits to the store, resulting in heightened expectations for a superior shopping experience and premium customer service, including personalized assistance and minimized waiting times.
Accelerating O2O marketing with WhatsApp Business solutions
In line with their O2O (Online-to-Offline) marketing strategy, De'Longhi Hong Kong has integrated SleekFlow's WhatsApp Business solution to bridge the gap between customers' online and offline shopping journeys.
Unified WhatsApp communication for multiple Home Coffee kiosks
Regardless of their preferences, whether mastering the art of making latte or pressing a button for a fresh brew, customers can reach out to De'Longhi's coffee team via a unified WhatsApp number. By responding to the conversation prompts and choosing a store nearest to their location, they can get connected to relevant stores instantly. Not only can the team offer personalized advice based on the survey completed on WhatsApp, but they can also invite customers to try out some sample coffee at their Home Coffee kiosks, guiding the customer through a comprehensive shopping experience.
A multi-entry approach to showcase WhatsApp number for reservations
Customers who are interested in promotional materials seen on social media, e-commerce websites, or even at shopping malls, can initiate a conversation via the Click to WhatsApp button, link, or QR code to make a reservation anytime . With the preset greeting messages set up on SleekFlow, De'Longhi's coffee team are also more equipped with details that will help them understand the customers' intent and sources, providing them with insights on how they can offer these customers the best experience.
A WhatsApp chatbot for 24/7 customer service
De'Longhi's WhatsApp Business account operates round the clock, automatically providing customers with the latest information such as product inquiry, event or roadshow details, and after-sales service inquiries even if the customers decide to interact with their brand outside of office hours.
WhatsApp empowers our customers to act upon their desires immediately, to secure a reservation for experiencing our products without delay. The WhatsApp Business solution has indeed played a significant role in our O2O operations.
Winnie Ho
Commercial Director, De'Longhi Hong Kong & Taiwan
About De'Longhi
De'Longhi is the global brand that offers consumers innovative products with a unique combination of style and performance. De'Longhi offers innovative appliances for comfort, home cleaning and kitchen. Within the latter segment, coffee machines currently represent the heart of the brand and have led De'Longhi to be among the world leaders in their production.