O2O Commerce: TKD Lingerie achieves 40X return on ad spend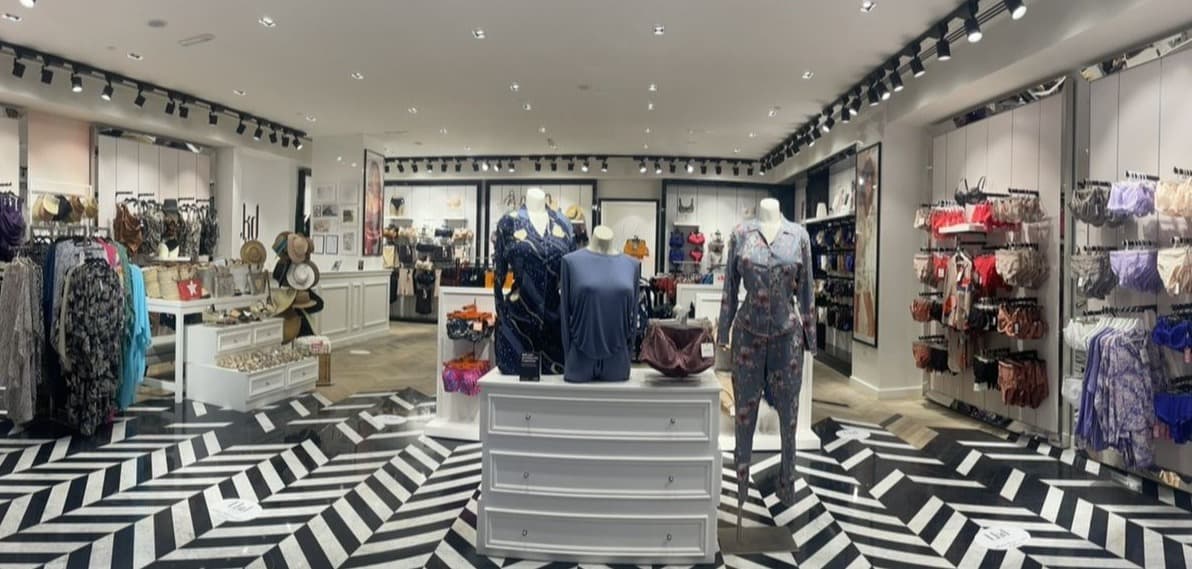 Founded by Kate Kikano, TKD Lingerie is a women-led lingerie, swimwear, sportswear, maternity and nightwear brand that was created to address the lack of size inclusivity in mainstream brands. 
Prioritizing customers' privacy, comfort, and personal preferences above all, the brand's expert bra specialists are connected to customers on WhatsApp to understand their needs and arrange virtual or in-person fittings. Since 2019, the boutique brand has received numerous awards for delivering top-notch seamless O2O shopping experiences, most notably Time Out's Best Maternity Store Award and the Retail ME Award in the Most Admired Lingerie & Nightwear category. 
As the only D-K cup lingerie specialist in the Middle East, the brand's success is exhibited by its strong online presence (boasting over 10K followers on Instagram) and boutique stores in Dubai and Abu Dhabi.
Challenges once faced by the boutique lingerie brand
Complexities in inventory management with a high SKU volume
Unlike typical clothing sizes that come in small, medium, or large, TKD Lingerie items come in 120+ sizes featuring high-quality brands, such as Panache, Curvy Kate, Miraclesuit, Cyberjammies, and others. While the diverse brand portfolio ensures that every woman has plenty of options, the variations in make, model, type, colour, and size create complex challenges for sales enablement. During all virtual, home, and in-store fittings, the expert bra fitters help customers find the most suitable size and style for them. Without a centralized hub, sales can't find relevant customer information in one place, so they wanted an all-in-one tool to make communication more efficient. 
Customers value a safe and personalized shopping experience
Being a homegrown and women-led business, TKD Lingerie understands how hard it is sometimes for women to find the time to get down to the store and take care of themselves. Therefore, they offer home fitting sessions where the bra fitters visit the customer in the comfort of their home with a bag full of different styles and sizes. TKD Lingerie, also offers virtual fitting sessions that are conducted by their expert bra fitters on a secure platform online and fill an inline cart with the suggested styles to send to the customer to choose what they want and check out. To set up 1:1 fittings, customers can reach out to a bra fitter through WhatsApp to book a virtual fitting service or home visit. Through conversations, bra fitters create a safe and comforting retail experience for their customers to find what fits them best. 
When customers secure their purchases, they're strongly inclined to buy those items over and over again because lingerie is a product category that's worn regularly. Comfortable lingerie is also challenging to find elsewhere. This meant that bra fitting specialists had to maximize the opportunities to maintain an ongoing relationship with customers post-purchase. 
Staying connected with customers on WhatsApp no matter where they are
Since the majority of customers use WhatsApp as their go-to method of communication, they looked for a secure and reliable mobile app for managing WhatsApp business conversations that strengthened customer relationships over time. Many customers in the GCC region are expats who return to their home countries after 4-5 years. When global delivery became an option, the team had to also manage its international customer base which was located in various time zones. 
TKD Lingerie implements SleekFlow to drive O2O retail strategy and scale internationally 
Going the extra mile to deliver personalized communication with SleekFlow's WhatsApp Broadcast
With an official WhatsApp Business API account, TKD Lingerie launched a 7-day attribution WhatsApp Broadcast Campaign via SleekFlow to promote their 3-for-2 promotion to 4500 contacts in their customer database. As many customers regularly communicate with their friends and family on WhatsApp, they are more likely to read and respond to a business message through WhatsApp over email. Over one week, TKD Lingerie's 3-for-2 promotion campaign on WhatsApp reported a 74% message open rate and 78 closed online-to-offline sales attributions.  
SleekFlow's social CRM allows the team to label customers based on functional and stylistic preferences, making it more straightforward to segment retargeting campaigns, for instance, sending sports bra promotions to customers who demonstrated interest across channels in the Sports Collection. With customer chat data centralized in one platform, bra fitting specialists save considerable time when managing conversations and insights to evaluate each campaign's cross-channel sales performance.
The week-long 3-for-2 campaign achieved an outstanding ROAS of 40X, revealing the power of SleekFlow's WhatsApp Broadcast as a reliable solution to maximize the marketing budget's ROI and drive sales growth. 
A lot of people prefer being contacted via their mobiles over email. We have seen a better open rate with SleekFlow Broadcasting and a really good return on Broadcasting messages.
Kate Kikano
Founder of TKD Lingerie
Automating when messages are sent to catch customers at the right time
When a customer is having a baby within three months, the team sets automation rules to schedule an automatically triggered message on SleekFlow that delays it until the customer delivers the baby and is ready to buy post-natal maternity wear. By automating the workflow, messages are sent in a timely manner to maximize selling opportunities. For customers in different time zones, sales representatives welcome customers instantly and greet them with quick replies, or inform them about out-of-business hours, ensuring that customers everywhere know that they are valued. 
Empowering the team to gain full visibility in communications and deliver a customer-centric experience
Managing customer conversations efficiently is as important as streamlining internal communication, especially for an online-to-offline business like TKD Lingerie. In-store bra fitting specialists have dedicated phones to share their expertise with customers. The conversation starts when a customer and bra fitting specialist start chatting on the shop floor and then continued on WhatsApp. Based on the defined workflow, SleekFlow automatically routes the conversation to the responsible teammate for a seamless customer journey from product discovery to checkout. 
Using SleekFlow and WhatsApp to scale the boutique brand beyond the UAE 
SleekFlow's mobile app is a trusty virtual assistant that allows bra fitting specialists on the go when retrieving customer data. Afterwards, they can contact customers and arrange virtual fittings on WhatsApp. Instant messaging opens up valuable opportunities to ask customers lead-qualifying questions, such as 
How is the fit of your current bra? 

Do you have a particular occasion in mind when you want to wear this lingerie?
Now even when customers travel or move abroad, TKD Lingerie sells remotely with their overseas customers by promoting their newest products and arranging virtual fittings via WhatsApp chat. As an SME retailer, TKD Lingerie utilizes SleekFlow to enhance its team's capacity to meet customers' needs anywhere in the world, further propelling the brand's international expansion and realizing its mission to encourage women to feel good. 
We always go the extra mile for our customers and having the ability to personalize communications is super important. I'd recommend SleekFlow to other businesses, as it has given us the full picture across our retail channels. It eases the workflow, improves customer experience, and we've seen a good return.
Kate Kikano
Founder of TKD Lingerie
About TKD Lingerie
TKD Lingerie is an award-winning GCC retail brand that specializes in lingerie, swimwear, sportswear, maternity, and nightwear in sizes up to a K cup. Founded by Kate Kikano in 2012, TKD Lingerie's first boutique opened in Town Centre Jumeirah, Dubai, making it the only D-K cup lingerie specialist in the region. The female-led brand's mission is to provide a fashionable choice of lingerie & swimwear for busty women of all sizes, alongside a first-rate fitting service by expert bra fitters. 
With a second boutique opened in Abu Dhabi, followed by the launch of the online store in 2019, TKD Lingerie aims to give access to high-quality products and fitting advice to as many women across the Middle East and beyond. Whether in-store or online, TKD Lingerie is here to support women and provide an uplifting experience.
How will you design your O2O strategy? Unleash your social messaging potential with us today!