O2O Commerce: Bossini generated 18% membership sales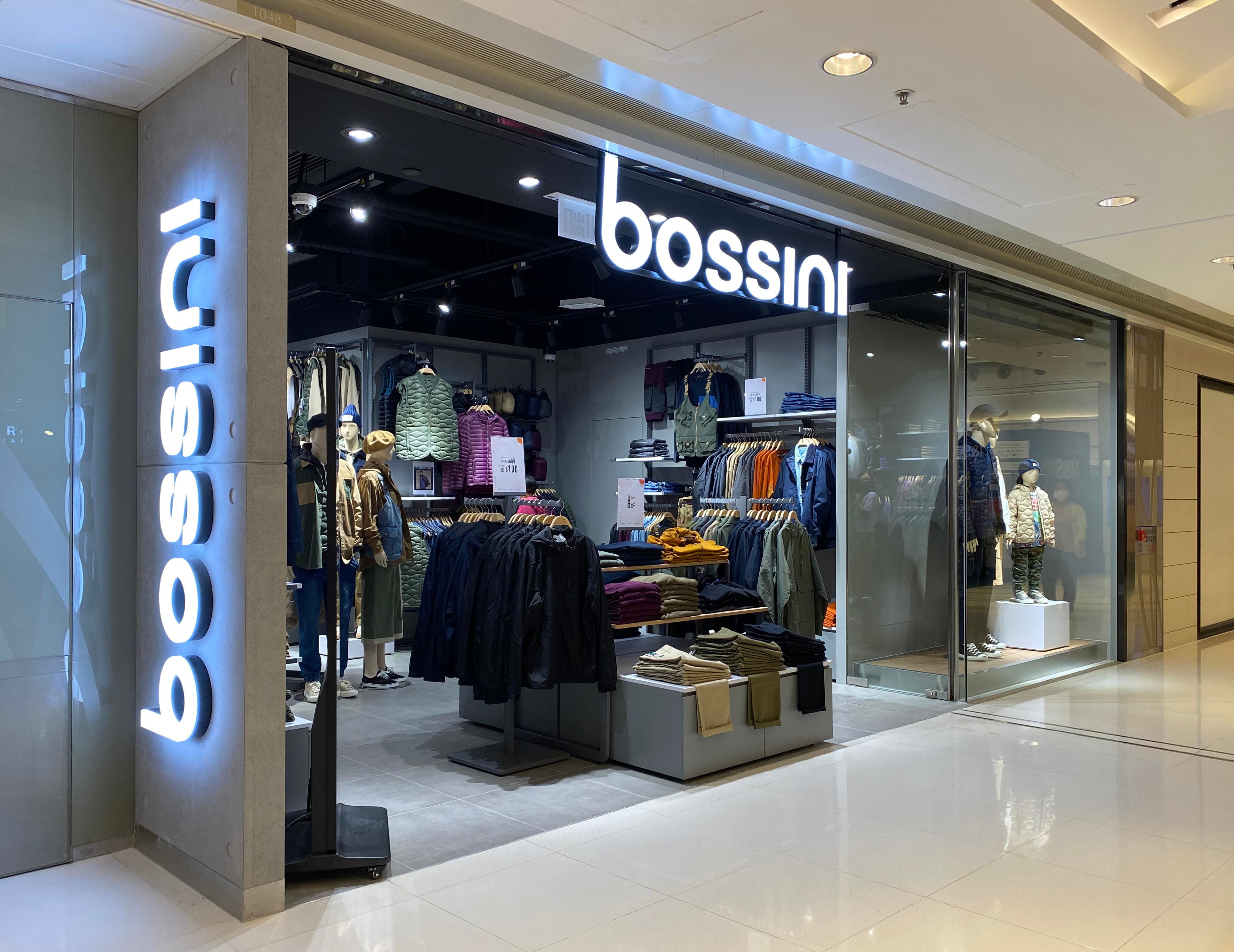 18%
In-store membership sales
80%
Promotion message open rate
Omnichannel integration is the undisputed disruptor of retail in our time. Many brick-and-mortar retailers have now adopted an "online-to-offline" mindset to drive store foot traffic and in-store sales. Bossini, as the listed apparel group with over 100 stores worldwide and 25 branches in Hong Kong, has demonstrated how meeting the ever-evolving customer experience requirements wins customer loyalty. By moving to an innovative social commerce platform for O2O marketing, it saw a 18% increase in in-store membership sales through a single WhatsApp Broadcast campaign.
bossini's challenges in CRM implementation
Thirty years as one of Asia's most preferred everyday wear brands, bossini offers affordable, high-quality, stylish clothes, including ladies', mens', and kids' wear. The brand has long understood the importance of building a customer relationship management system to engage with customers for repeat businesses. In 2020, it launched the bossini Plus mobile application on iOS and Android to set up a loyalty program. The app incentivizes repeat purchases by offering personalized offers on birthdays, festive sales promotions, and bonus points program. It was downloaded more than 100,000 times in Google Play Store, boosting membership registration effectively.
People opt-out of mobile app push notifications
While the pandemic and travel bans wreaked havoc on retailers in Hong Kong, bossini quickly refocused its efforts on the domestic market. The brand is determined to stay connected with the locals and reward its loyal customers. But it was easier said than done, especially when the malls were empty as social distancing rules gripped the city. The first attempt was to boost customer engagement through in-app push notifications. "Unfortunately, it was one-way communication. We couldn't track the open rate, and people might opt out without us noticing. It hindered us from measuring our marketing efforts and adjusting the customer retention strategy," bossini's Senior Marketing Manager, Yonnie Wong shared. 
Uncertainty of marketing investment returns
Bossini offers a plethora of products and has a high sales volume. Understanding if (and to what extent) a discount is an effective retention tool for their business is crucial. They wanted to track every stage of the process down the conversion funnel to measure the return of investment, from customers showing interest by simply clicking on the promotional message to actual sales generated in-store. As a matter of course, in-app push notification was out of the league. They needed to resort to other messaging channels.
Bulk SMS costs too much money
It's not uncommon for telecommunications or logistics companies in Hong Kong to notify customers through SMS. However, considering how bossini has a vast number of contacts in their membership database, the cost of bulk SMS is way too expensive. 
Customer relationships depend on way beyond just a single message. Therefore, bossini didn't find SMS's message-based pricing friendly for enterprises' needs. In addition, SMS are basically one-liners. Yonnie explained: "With a character limit in SMS, we cannot include all the promotional information in the message to cater to different customers' interests."
bossini deploys SleekFlow's retail O2O solution
When the government's Consumption Voucher Scheme kicked in, bossini took advantage of it and launched a WhatsApp Broadcast Campaign via SleekFlow to distribute 10,000 copies of exclusive coupon books to all members in their database. Members needed to act fast and collect in-store coupons before it was fully redeemed. This induced a sense of urgency and encouraged more customers to purchase quickly for discounts.
Caption: bossini use WhatsApp to push out personalized and rich media messages for enhanced engagement and conversion rates. The WhatsApp message includes discounts for various products to cater to the diversified needs of its target customers. In addition, bossini added a WhatsApp quick reply button. When the button is tapped by the customer, a message "Redeem in store" is sent in the conversation. SleekFlow automatically triggered a keyword-based and pre-customized message to guide its members.
Interactive messages created link-selling opportunities
The messages were highly personalized and interactive. bossini used SleekFlow's template message manager to add a WhatsApp quick reply button, "Redeem In Store." When a customer clicked the button, SleekFlow automatically triggered a keyword-based and pre-customized message to guide its members. When the pre-set conditions were met, SleekFlow's automation settings also assigned the conversation to an agent to convert the high-potential leads.
People are more accustomed to replying to a message from a business through WhatsApp than SMS since it's free. "The WhatsApp message aroused many buyers to look for other benefits. We were able to sell related or supplementary products to the customers based on their interests in a particular promotional offer, encouraging them to spend more on each purchase or drive foot traffic to a particular store," Yonnie explained.
Furthermore, WhatsApp's conversation-based pricing model makes budgeting and cost control relatively easy. The messages were charged based on a 24-hour conversation session, i.e. USD 0.0745 for one business-initiated conversation, regardless of the number of messages exchanged by the brand and the customer in the session.
Interested in SleekFlow's retail O2O solution? Apply for WhatsApp Business API now.
bossini saw a record high message open rate of 80% and a more than 14% response rate. Scarcity sold. They distributed all 10,000 coupon books within five days. As a result, 18% of its members were directed to retail stores and spent on buying. The increase in-store traffic created tremendous sales opportunities despite the pandemic.
Though these campaign results are impressive, the brand is even happier about being able to track everything in the customer journey. The insights could help to drive lasting sales performance beyond the limited boost brought by the government's cash handout.
Retail selling is all about communication. The messaging data generated by SleekFlow is critical for us to drive lasting sales performance.
Yonnie Wong
Senior Marketing Manager of bossini
Chatbot for quality customer service
During the time, bossini also used SleekFlow to set up a chatbot to ease their agents' workload and speed up response time. The chatbot automatically replied to frequently asked questions and handled more than 100 queries every day.
About bossini
Bossini International Holdings Limited was listed on the stock exchange of Hong Kong limited in 1993. Headquartered in Hong Kong, bossini launched its first retail outlet in 1987 and quickly set foot in Singapore. The group successfully expanded its business with over 100 retail locations across 25 countries and regions around the globe, spanning from Hong Kong, Macau, Mainland China, Taiwan & Southeast Asia, the Middle East, and Europe to as far as Central America.