Omnichannel messaging platform
Use a shared inbox for teams. Integrate all messaging apps like WhatsApp, Facebook and Telegram into an omnichannel platform for better customer experience management and collaboration.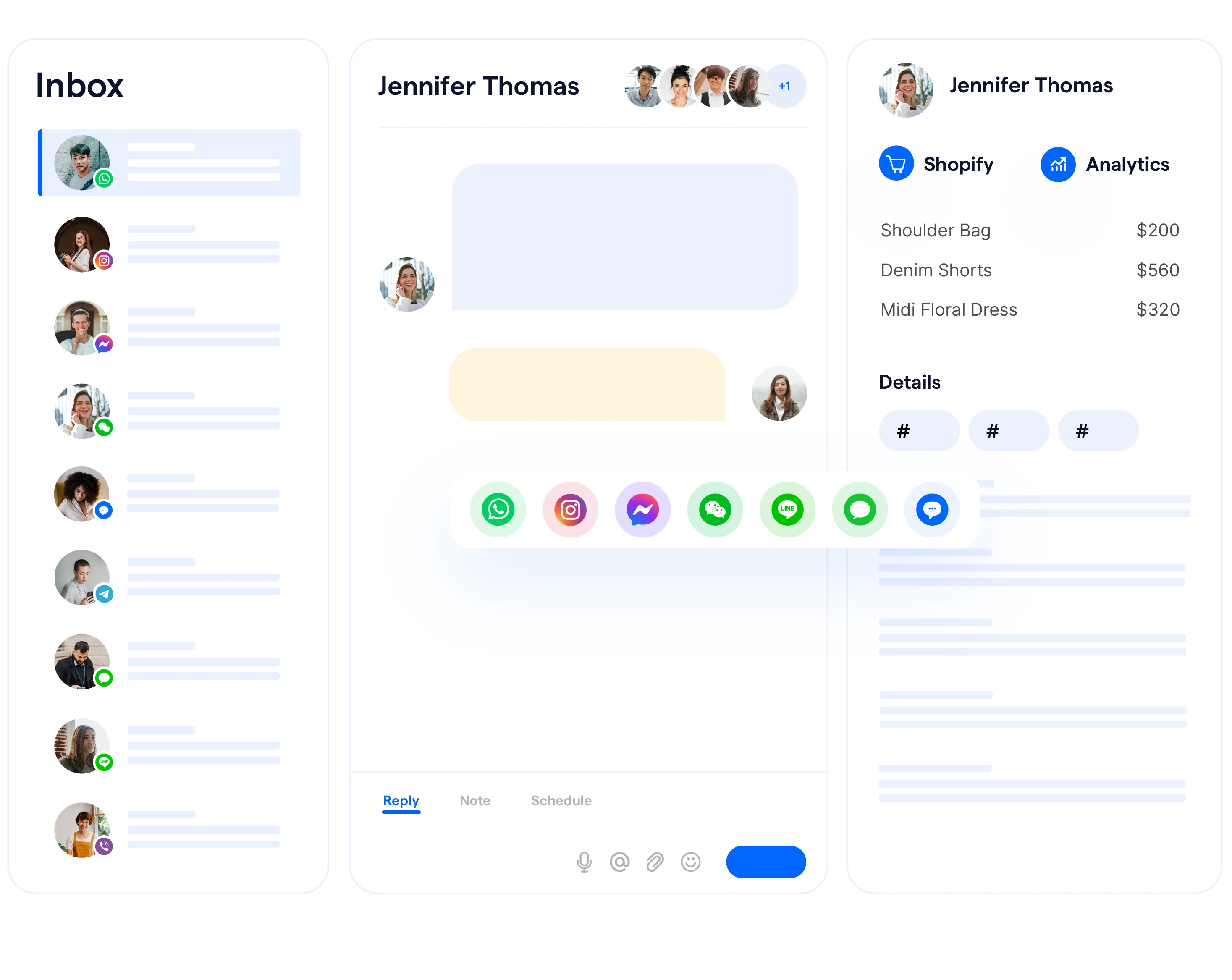 All channels are merged to one platform
Before using SleekFlow, each colleague was responsible for one messaging platform. It was not centralized. After using SleekFlow, messages from all channels are merged to one platform.

Man Leung
Executive Director, CityLink
Multichannel Management
Unify chats from multiple instant messaging apps
Engage with customers using their preferred messaging channels. Sell on different social media to reach more leads across Singapore, Malaysia and other SouthEast Asia countries.
Business Workflow Automation
Streamline work processes with automations
Create a frictionless customer experience with automation tools. Boost productivity instantly with team collaborations and auto-reply.
Implement efficient leads routing
Assign conversations automatically to co-workers for immediate assistance.
Collaborate seamlessly across teams
Write internal notes enabling colleagues to take over conversations without hassle.
Work together simultaneously
Add collaborators to the same chat to receive shared notifications and provide prompt support.
CRM SOCIAL MEDIA INTEGRATION
Connect our platform to your existing CRM
Link your account to your existing customer relationship management tools.
Connect to Shopify
Integrate your Shopify stores and synchronize all your customer information. Show purchase history and order status alongside the chat room.
Connect to Zapier or Make API
Use automations tools to create workflows, connect apps and integrate data for your existing contacts list. Simplify processes to save time to your team.
Explore Integrations
A team of experts who are able to take care of you well
Local IT Support & onboarding team
Help you get onboard smoothly with 24/7 support in Singapore.
Global scalability
Scale up and address the increasing demand anywhere.
Enterprise-level security
Secure your conversations and keep them between you and your customers.
Grow your business with SleekFlow
Instant Set Up. Free Forever.