Flow builder
Automate every interactions along the customer journey
Build auto-reply chatbots, route conversations, marketing automation, and integrate with external software using a visual flow builder. Automate complex, multi-step tasks without any coding.
HOW TO BUILD A FLOW IN 3 steps
Intuitive auto-reply chatbot builder for 
marketing, sales and support
Trigger
Initiate a workflow as a specific event happens
Condition
Branch out using rules, keywords and segments
Action
Automate on messaging apps or external platforms.
Trigger
Initiate a workflow as a specific event happens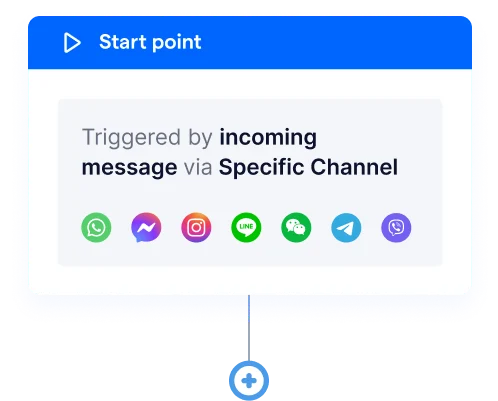 Integrate popular softwares into your flows
Configure webhook and API calls
Simplify customer engagement with automated data syncing between SleekFlow and your current tech stack, giving you a 360-degree view of customer behavior.
Connect to Shopify, HubSpot CRM, and Salesforce CRM
Engage, sell, and support your customers from these e-commerce and CRM platforms on messaging apps automatically.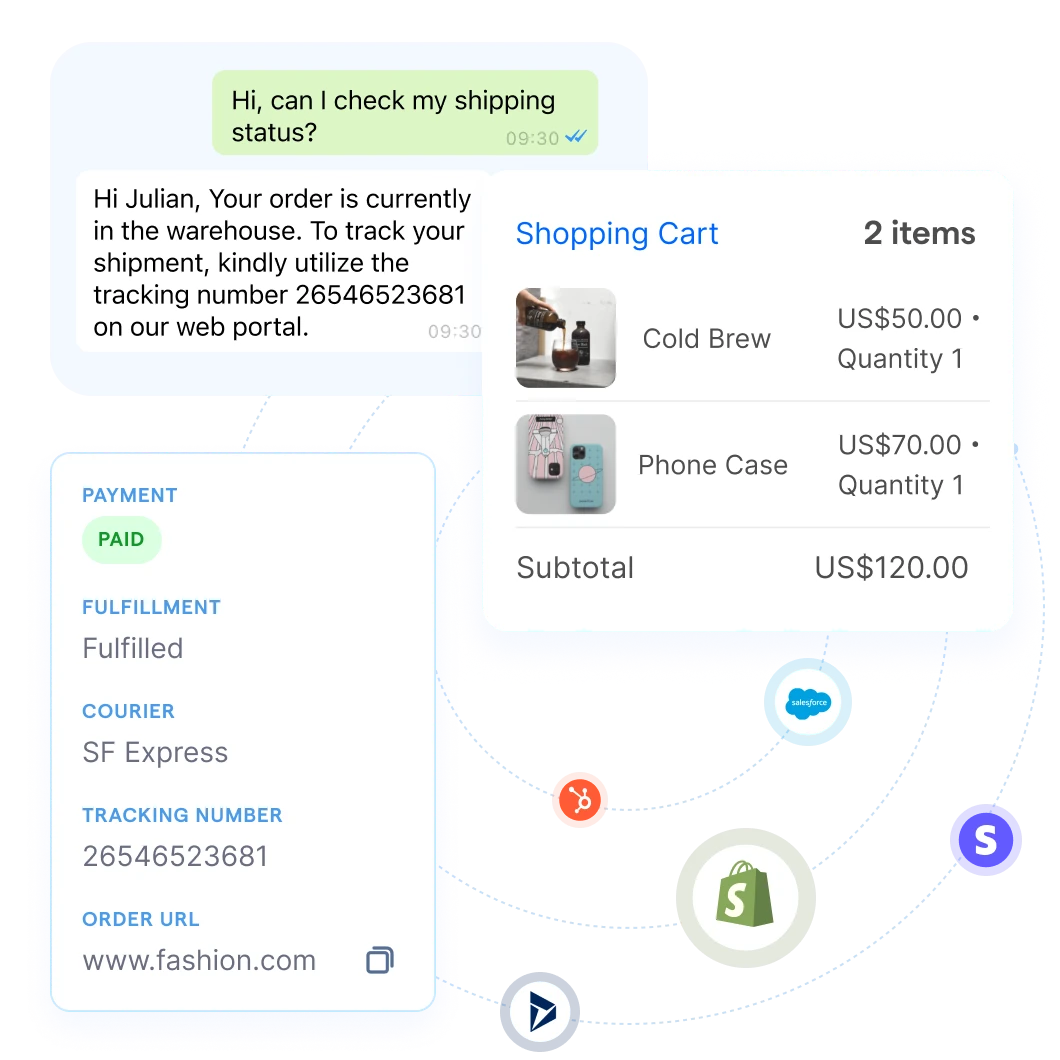 Design, test, learn and iterate for better performance
Test run your flows
Identify and troubleshoot any errors in the Flow with detailed information. Modify them within the builder before deploying into real world scenarios.
Simulate end users' point of view
See how the Flow is working for various stakeholders and customers across different branches. 

Refine your flow at anytime
Check execution rate and reallocate resources easily. Modify specific branches or layers of your automation after deployment, all without affecting the overall process.
Get started quickly with use case templates
Build an auto-reply chatbot using a template and customize it to meet your specific goals.
Create automated out-of-business-hours response, keyword replies, and welcome messages.
Check in on unresponsive customers, or prompt customers to provide valid responses.
Flow builder
Streamline all types of messaging workflows on one platform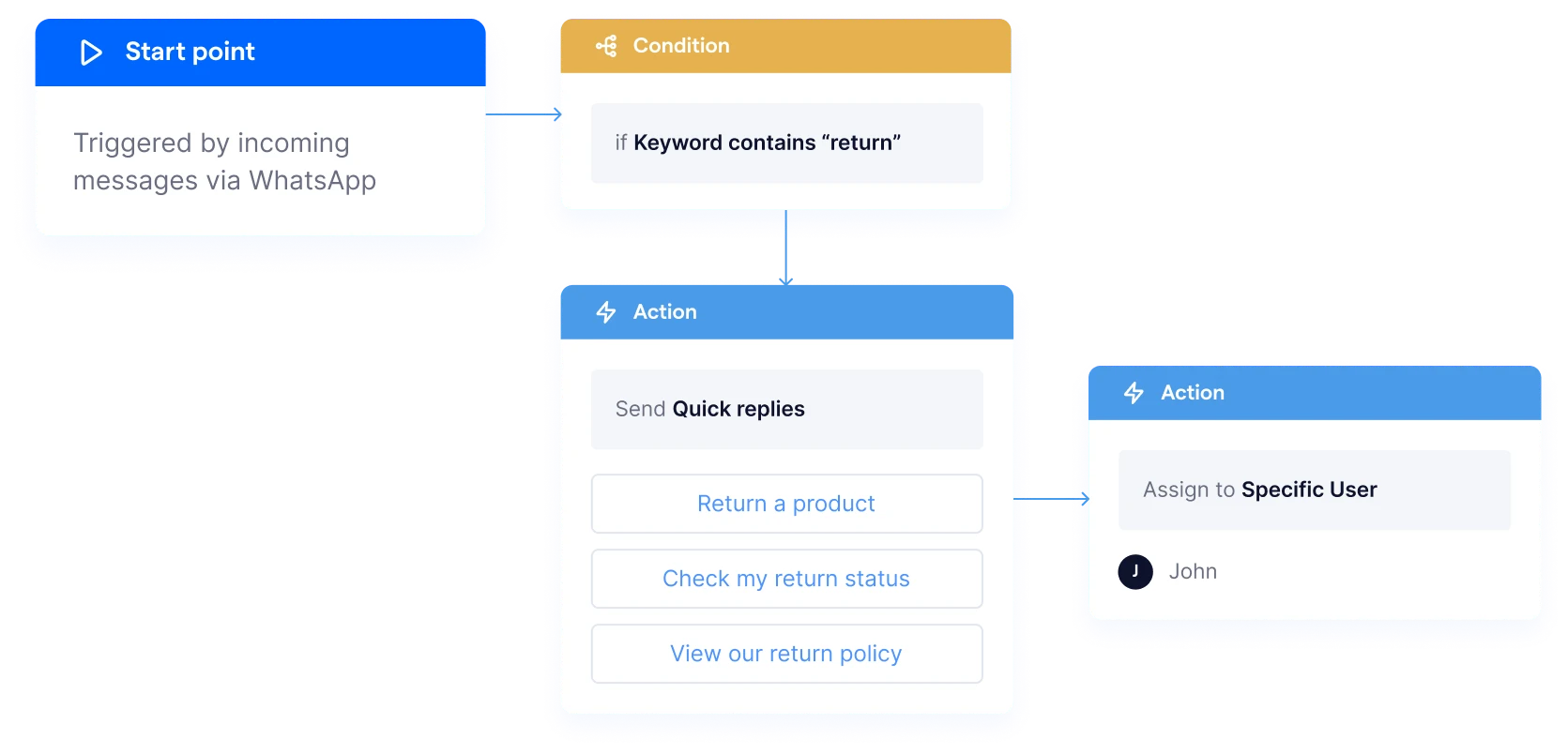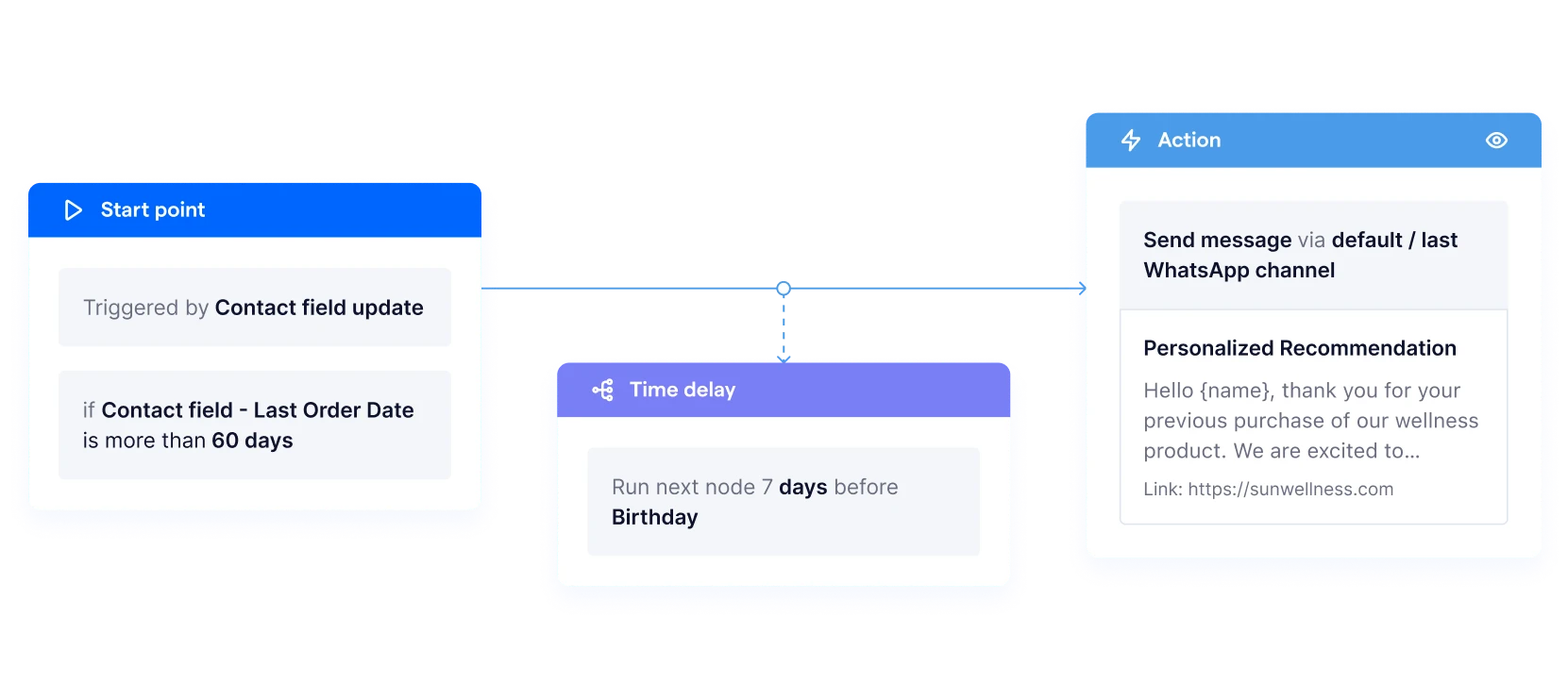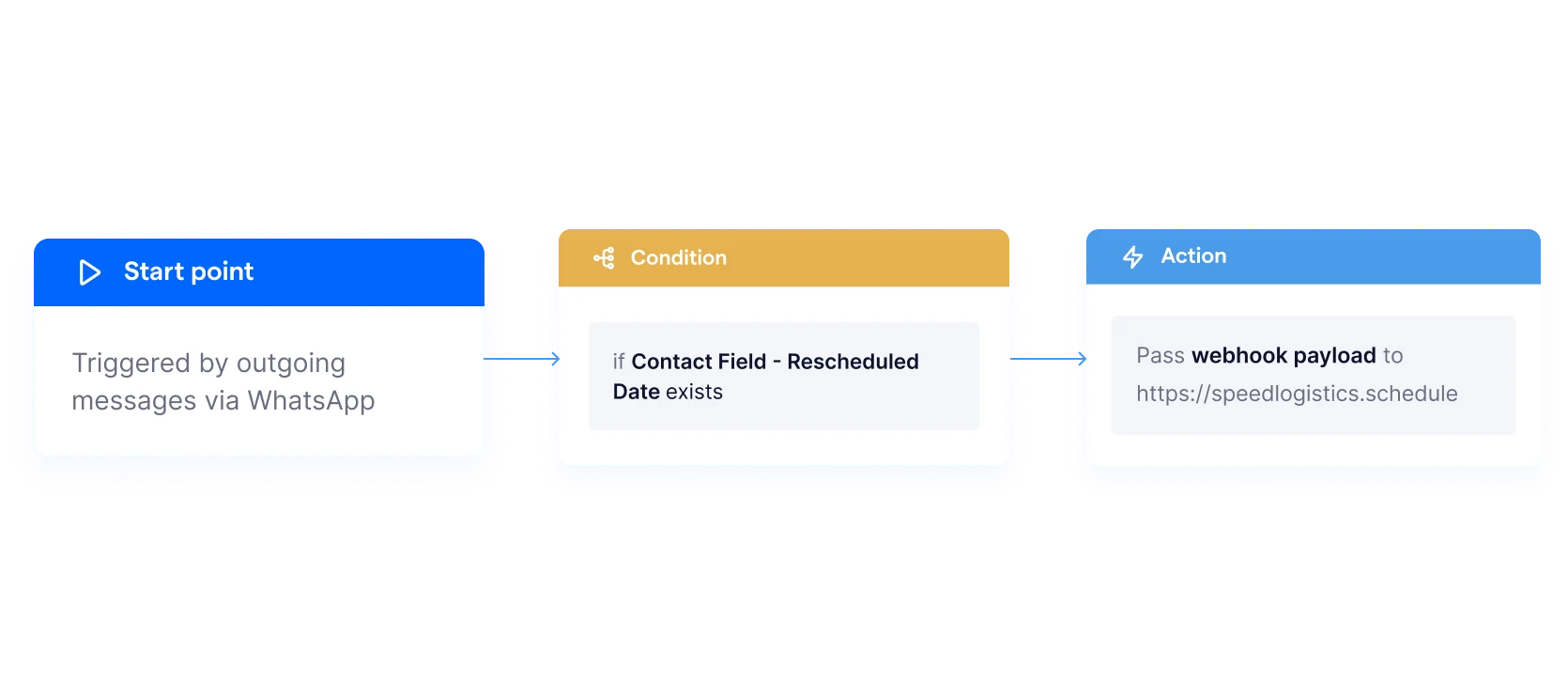 Easy customer segmentation and conversation routing
The WhatsApp chatbot helps categorize customers and collect contextual information, enabling sales reps to quickly understand and address customer inquiries.
Read Case Study
Henry Lee
HEAD OF PR AND MARKETING, EGL TOURS HONG KONG
Why choose SleekFlow to minimize manual operations?
Omnichannel solution
One platform for automation across various popular message apps.
Trusted WhatsApp BSP
Onboard to your WABA in 3 minutes and start sending bulk messages right away.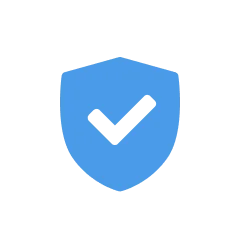 Enterprise-level security
Certified under ISO27001 to meet the highest security and compliance standards.
New to workflow design?
Get started with a simpler approach using rule-based automation.
Learn More
Grow your business with SleekFlow
Instant Set Up. Free Forever.