How Tutor Circle, a HK$ 8 million internet-based tutoring agency, manages 30,000 contacts on SleekFlow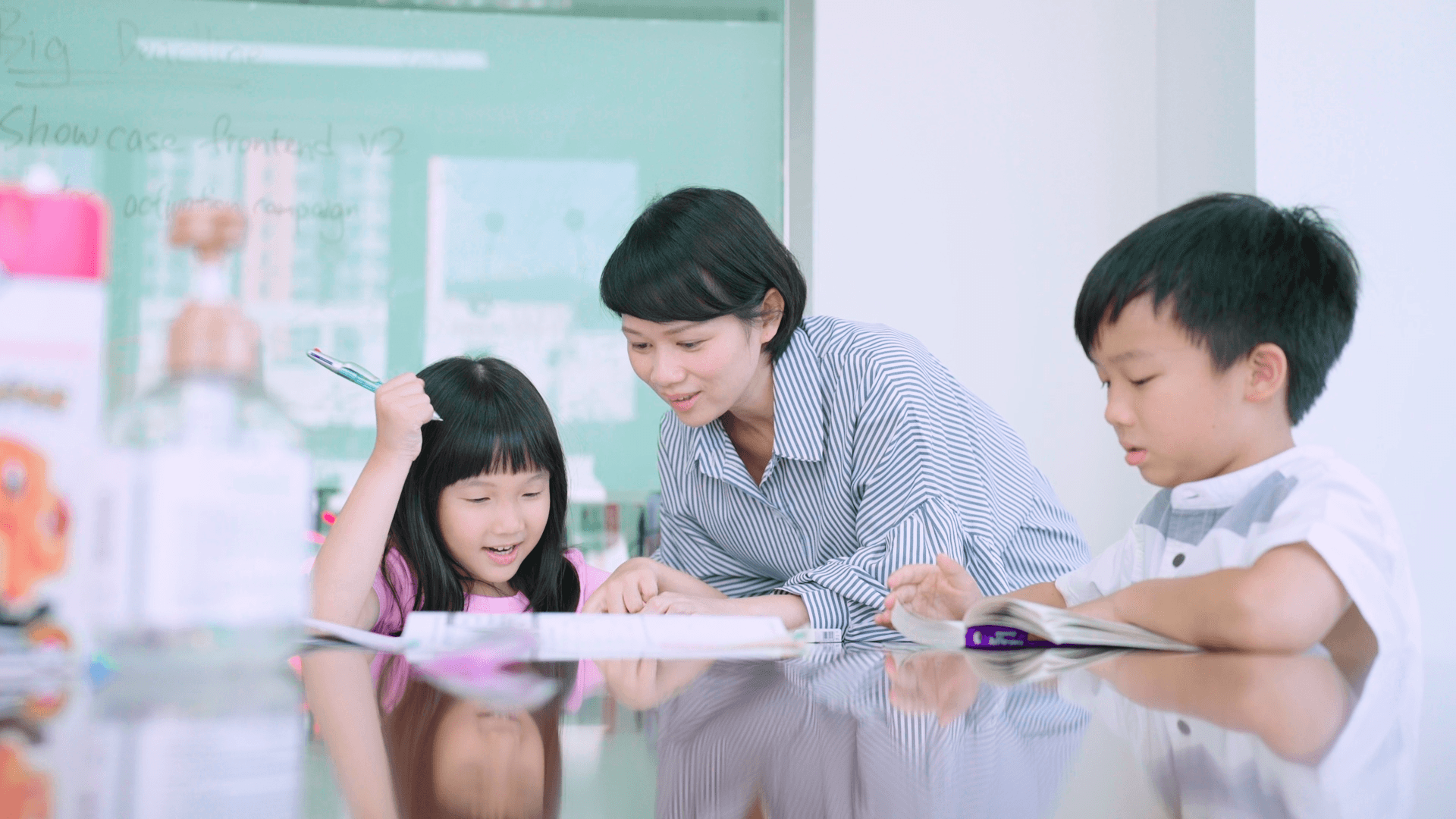 60%
Increase in efficiency
75%
Decrease in response time
Established in 2014, Tutor Circle is an internet-based tutoring agency. The brand features a digital platform encompassing a personalized private tutor recruitment process. The platform has more than 80,000 accredited tutors. It connects them with students looking for diversified private tutoring intermediary services for DSE, International Baccalaureate Preparatory Course, IELTS, and language & music lessons. 
The platform has matched more than 60,000 pairs of students and tutors. Every year, Tutor Circle helps more than 30,000 families find the right tutor. In 2022, Tutor Circle introduced its newest hybrid tutor matching services (online first, home tutoring later).
The brand is no longer limited by the geographical area that it can service, but managing a group of customers widely dispersed in ages, interests, and locations is challenging. Read to find out how this education platform that makes HK$8 million a year in revenue uses SleekFlow to grow its revenue, improve internal collaboration and save time across departments.
Challenges once faced by the online education business
In Hong Kong, private tutoring has long been a multimillion-dollar business. It is seen as a stable source of additional income for many university students and working professionals. Tutoring agencies need to market themselves aggressively to compete for students.
Besides, there are all kinds of people in such a competitive industry. Some agencies charge unreasonable fees, some fail to function as gatekeepers, and some provide poor after-sales services. All these are hurting the collective brand image of the industry. This is why Andy Ng, the founder of Tutor Circle, had to double his hardwork in striving to rebuild customer trust in the industry,  putting relationships over revenue. Since its establishment, the brand is committed to offering honest, transparent, and detailed communication to its customers. However, the promise came at a great cost.
Customers asked many questions and expected instant replies
Tutor Circle designed an online job matching system where parents can list their preferences, including subject, budget, teaching mode, and special education needs. Upon receiving the details, they will make recommendations and share the most suitable tutor's contact details with the customers. 
However, the brand faced a digital divide. "About 40% of our customers are older adults. They are unfamiliar or uncomfortable with web apps and the internet. They need one-on-one instruction to select the right candidate," said Andy.
In addition, parents often want to assess the tutors' backgrounds and existing students' testimonials. They would ask for details about the tutor's credentials, personality, and appearance. "The customer service team struggled to keep up with the increasing inflow of requests and the ability to offer quick solutions to a diverse range of topics," said Andy.
WhatsApp Business app could not handle a high volume of messages fast
Tutor Circle first used phone calls as its primary communication channel. The problem was that out of the many prospects, no one picked up the phone during working hours. Some leads got disconnected and could not be contacted. Some leads turned cold when they were reached.
The brand then turned to the free-to-download WhatsApp Business application, but they were disappointed. The app was inadequate for handling a high volume of messages. With more than 1,000 daily inquiries coming in every day, the app had delayed responsiveness and kept crashing. As a result, the brand's customer service was falling behind expectations.
Lost time from juggling multiple social media platforms
Omnichannel marketing helps the education sector meet students where they are and nurture meaningful relationships. As Tutor Circle grew to more than 50,000 followers on Facebook and Instagram, the fine line between social media marketing and customer support was blurred. "Tutors prefer to shoot us a DM to learn about the latest welcome offers. They would continue to ask about the case matching progress and account activation on these platforms. Transferring these enquiries to the customer support agents inconveniently increases the workload of the social media manager."
Tutor Circle also had other initiatives that would benefit a lot from the use of social media. For example, the team introduced a one-to-one remote tutoring service in 2022 to help children bridge the pandemic learning gap. Besides that, they planned to train a group of in-house tutors. "We want to be more than an agency. We want to work hand-in-hand with educators to design the best learning approaches that are interactive, consistent, and personalized. Therefore, we recruit tutors more deliberately and communicate with them more frequently. There are too many back-and-forth messages. We need to organize the communication clearly, so every party involved knows what is happening," said Andy.
Tutor Circle boosts customer support efficiency by 60% with SleekFlow
Tutor Circle now uses SleekFlow to connect with its WhatsApp Business API, Instagram, and Facebook accounts, and the improvement in its overall efficiency is obvious. They have managed to divide customer support agents into three groups according to the customer's technological savviness level. 
The first team is in charge of assisting users who can complete the online registration on its website, where the process is simpler as an automated WhatsApp message will be sent to inform the matching outcomes. The other two teams, on the other hand, are dedicated to assisting the customers who need one-on-one guidance for the entire conversion process, from enquiry, registration, and matching to payment. 
All agents can access messages from different social and messaging platforms in one omnichannel inbox on SleekFlow.
SleekFlow's labels help to segment users and visualize priority
The brand uses SleekFlow's labels to create segments of contacts by demographic and behavioral information. For example, they label customers who have a high budget, a purchase history or are simply more cautious. SleekFlow automatically routes conversations with these labels to dedicated agents. This ensures higher quality leads get replied to instantly while they are hot and interested. On the contrary, some indecisive prospects are given lower priority when they fail to act on their purchase intent several times. By auto-assigning conversations to agents based on chances of conversion, the brand utilizes its limited human resources better.
SleekFlow's internal notes improves cross-team collaboration
Andy and his teams find establishing a collaboration culture very easy through SleekFlow internal notes. When agents sign off for the day, they jot down the follow-up items for the particular customer in SleekFlow's inbox through internal notes. This keeps the agent working the next shift updated. Besides, members from different teams can exchange information to avoid overlapping work and accelerate problem-solving. For example, when a customer calls to provide additional information, the call center's agent can record the details in the SleekFlow inbox. Other agents can understand the situation and continue the conversation through messaging apps. Team members can cover for each other easily, ensuring a quick response time, rain or shine.
SleekFlow web and mobile applications are stable, fast, and user-friendly compared to the WhatsApp Business app. Our maximum first response time is reduced from 4 hours to an hour. As a result, customer support efficiency has improved by 60%.
Andy Ng
Founder of Tutor Circle
SleekFlow makes closing deals in WhatsApp easy
Tutor Circle uses SleekFlow Campaign tools for WhatsApp broadcast marketing. Andy talked about how this feature ensured that their recent campaign went smooth sailing,  "We are happy that we no longer have to copy and paste the same messages in different contacts' chat rooms. Now, we simply create a template message, add personalized elements, and click 'send'! It's very convenient for announcing new services and promotions. For the most recent updates, we sent information about the latest matching promotions and payment methods to tutors and existing customers."
Tutor Circle also sends payment links through WhatsApp messages to make its services more convenient for parents unfamiliar with online purchasing. "While navigating the website, they often encounter issues like failing to select the right product, binding a credit card, or redeeming a discount code. That leads to frustrating refund procedures. By moving the payment procedure to WhatsApp, we find that customers feel more confident with a human agent helping with drafting their order and applying the right discount. Closing deals on WhatsApp is easier without sending customers back to the e-commerce site. They also won't have to worry about being sent to an unsecured website."
SleekFlow bridges the gap between the customer and Tutor Circle by providing a full range of tools for promoting, supporting, and selling online. It is one of the best CRM solutions for the education industry.
Andy Ng
Founder of Tutor Circle
About Tutor Circle
Tutor Circle is a Hong Kong-based tutoring agency platform which specializes in connecting tutors and students. The brand offers personalized intermediary services for DSE, International Baccalaureate Preparatory Course (IB), IELTS, foreign languages, and music and interest classes. The platform also features a blog for sharing academic insights, free education materials, and the hottest trends among students.