How Le Dessert, a French pâtisserie in Hong Kong, doubles online sales with SleekFlow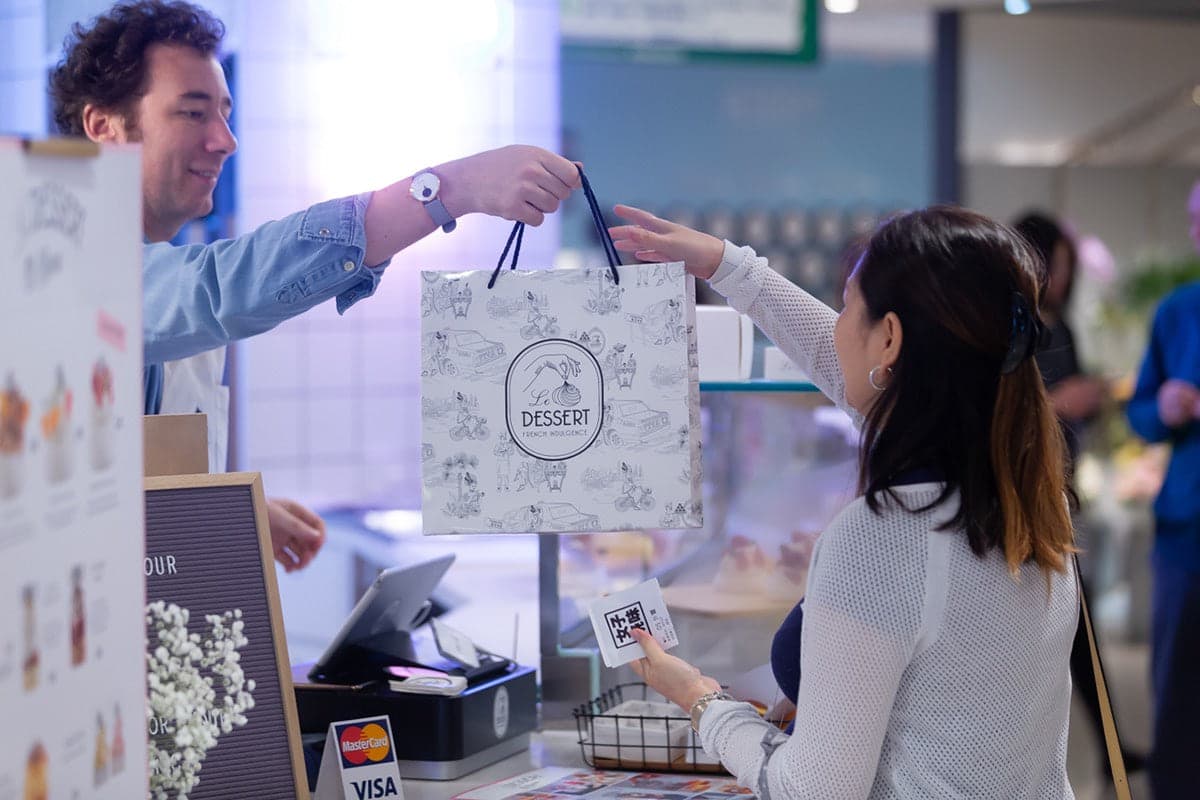 15%
Overseas customer growth
Le Dessert is the number one online pâtisserie in Hong Kong that offers a selection of freshly made celebration cakes, desserts, snacks and cookies. Anyone with a sweet tooth can discover new items and collections on Instagram and order on ledessert.com or simply via WhatsApp. Le Dessert then delivers via its own fleet of dessert vans. Read to find out how the brand increases its online sales conversion rate through SleekFlow.
Challenges once faced by the online cakes and pastries business
WhatsApp Business broadcast message limit
It is intuitive for any business in Hong Kong to display its WhatsApp number on various touchpoints, such as webpages, social media, and offline menus. For the founder of Le Dessert, the magnitude of growth in WhatsApp organic traffic has been a delightful surprise. "Customers are naturally inclined to order on WhatsApp rather than on the e-commerce site. At some point, the number of inquiries on WhatsApp quickly increased. I knew we needed a solution to amp up the customer interaction on a more powerful scale," he said. 
The brand started using the WhatsApp Business app but soon realized the WhatsApp Business message limit of 256 contacts per broadcast was inadequate to support its business growth. They had to replicate a broadcast several times to reach thousands of contacts. The manual process slowed down their projects.
Unable to accept credit card payments on WhatsApp
At Le Dessert, customer experience not only involves delicious treats and friendly services but also extends the appeal through payment confirmation and delivery. The brand takes local customer orders and accepts payment through local bank transfers (i.e. Hong Kong's instant bank-to-bank transfer platform - FPS) and digital wallets (i.e. Hong Kong's local payment app - Payme) within WhatsApp. It is also the only pastry shop in Hong Kong to offer same-day cake delivery. 
Combining convenience and great value, the online shop began to attract many overseas customers who wanted to send cakes as gifts for their local friends and family outside of Hong Kong. However, the checkout flow for this group of customers was not as smooth as for local buyers. There was no way to accept international credit card payment on WhatsApp Business app. The dessert concierge had to draft an order on Shopify and redirect the customer back to the website from WhatsApp to complete the transaction. Not only did these extra steps add layers of friction, but employee time was also wasted on repetitive tasks.
The beauty of conversational commerce is that it enables local businesses to have a global outreach. I knew that having the ability to accept credit card payment within WhatsApp and let the customer pay their way would be the gamechanger.
Julien de Préaumont
Founder of Le Dessert
Le Dessert crafted an end-to-end shopping experience within WhatsApp powered by SleekFlow
Le Dessert now uses SleekFlow to connect with its WhatsApp Business API, Shopify, and Stripe accounts. Le Dessert has now converted its WhatsApp account into a one-stop shop where customers can discover new products, weigh multiple offerings, pay money and give feedback without ever leaving the instant messaging app.
Use SleekFlow Campaign as a WhatsApp newsletters tool
Le Dessert uses SleekFlow to broadcast its one-of-a-kind dessert magazine to all of its WhatsApp contacts regularly. It is the most effective channel for new product announcements. People can order from the PDF on its website or simply by replying on WhatsApp. 
SleekFlow's solution is truly revolutionary because people don't really read emails anymore. WhatsApp is really an untapped channel. The read rates and answer rates are much higher than emails.
Julien de Préaumont
Founder of Le Dessert
Send shopping cart links for payment on WhatsApp
Le Dessert now offers a seamless chat-and-pay experience and automates its sales process on SleekFlow.
Le Dessert syncs its Shopify store with SleekFlow's in-app product catalog. This allows the dessert concierge to use SleekFlow's mobile app to share information on more than 250 products and recipes. They can draft orders on behalf of the customer and send customized shopping carts in WhatsApp through SleekFlow, saving the buyer's efforts to navigate through the digital aisles on its website. 
Afterward, they send a traceable payment link via SleekFlow's inbox to close the deal. Customers can pay directly from the WhatsApp chat through credit card payments, Google Pay, and Apple Pay. SleekFlow automatically captures the payment and updates the fulfillment status on Shopify.
Find out how to activate payment features on WhatsApp.
Send automated order confirmation and delivery status messages
To garner brand loyalty and create customers for life, Le Dessert sets a few automated rules to reach out to its customers post-purchase. They use SleekFlow to send a confirmation message that provides real-time order tracking. Upon successful delivery, they also encourage customers to share their genuine reviews. As WhatsApp is personal and familiar to customers, the brand is able to receive many responses and testimonials for sharing on social media.
Segment and label customers for CRM
SleekFlow's native Shopify integration allows businesses to view customer profiles and search their browsing journey, order history, and payment status, all in one place. Le Dessert takes one step further and turns the SleekFlow inbox into a social CRM system by labeling the 'customer happiness' level. This way, the dessert concierge can always offer personalized recommendations and send targeted campaigns to various customer segments.
Le Dessert doubles its online bakery sales with SleekFlow
With SleekFlow, WhatsApp is no longer an individual touchpoint but a complete sales funnel. More than half of Le Dessert's customers now start and finish along the journey in WhatsApp, making it the most valuable platform for managing customer relationships. Being present and approachable on WhatsApp helps to develop a down-to-earth brand personality that is beneficial for growth in other sales channels (e.g., pop-ups and website). With the enhanced in-chat payment experience, the proportion of overseas customers grew remarkably to a remarkable15%. As a result, the brand has seen a wild surge in sales.
SleekFlow has a real impact on business growth. Our online sales have doubled since we started to use SleekFlow.
Julien de Préaumont
Founder of Le Dessert
With years of working experience in high-tech companies before striking out on his own, Julien's vision of Le Dessert was rooted in the belief that art and technology complement each other. "I would recommend SleekFlow for any craft businesses because it helps build lasting and meaningful customer relationships."
About Le Dessert
Established in 2018, Le Dessert quickly gained notoriety for its signature ultra fresh Pavlovas, its creative jar desserts and its decadent Gigantesques Parisian Cookies. With pop-ups in prestigious malls (K11, Landmark, Pacific Place) and collaborations with luxury brands such as Burberry, Chanel or Cartier, Le Dessert is now the epitome of modern French pastry. Each and every dessert is made at the highest of quality. From the fresh ingredients used, to the recipes and pastry techniques, to the Chef and founder, Le Dessert is simply and uniquely… French. 
Le Dessert was founded by French food enthusiast and serial entrepreneur Julien de Préaumont. The creation and the team of pastry chefs is led by French Chef Julien Zampieri.