Automated messaging system & auto-reply solution
Set rule based automations for instant messaging apps and chatbots for your business in Singapore. Send automated messages on WhatsApp Business, Facebook Messenger or other social apps. Discover the benefits of auto reply messages and online chatbots integrated with social medias. Enjoy auto assigned messages to your team members to engage with clients.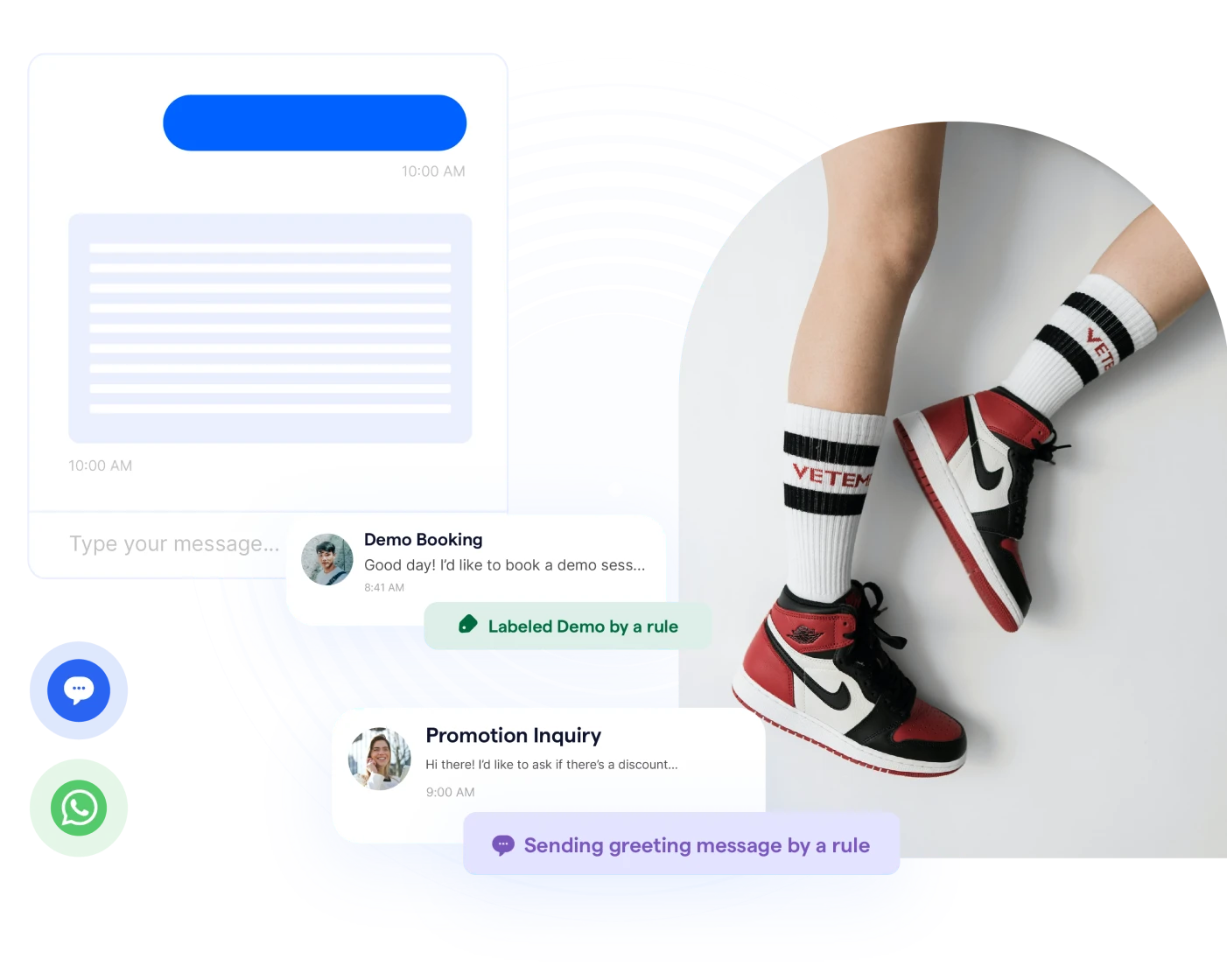 Save manpower
I can say 50-60% of the questions from our students are more or less the same. Setting automatic replies to those FAQs can solve most problems already. This saves a lot of manpower and students can get their answers right away.
Ronald Tse
Founder, AfterSchool
PROCESS AUTOMATION
Turn triggers and rules into actions in real-time
Optimise business processes by eliminating repetitive and manual tasks with workflow automations. Use an automated messaging systems to have auto assigned messages and auto replies to social comments and messages.
Respond to your client messages without delay
Create intelligent automation rules to segment and assign contacts
Route incoming inquiries and send auto reply messages. Place contacts into lists for targeted messaging campaigns.
Build your chatbot conversation flow
Create a tailored customer experience through an intelligent workflow. Use built-in logic and conditions to customise your chat responses based on context.
Send targeted messages at the right time
Connect to Shopify stores
Set marketing automation for your customer journey. Provide order status updates, recover abandoned carts and more with simple triggers.
Greet new clients with onboarding automation
Set drip campaigns to send messages according to preset rules. Engage and convert customers with personalised recommendations.
Drive repeated business with effective greetings and interactions. Wish customers for their birthday, or send timely, targeted messages through a customer journey automation process tailored to your business and client base.
Build chatbot for FAQ or lead generation
Ask qualifying questions to understand the intention of customers
Set your faq chatbot to reply to frequently asked questions
Integrate your automation tools with third-party software to build a more advanced bot experience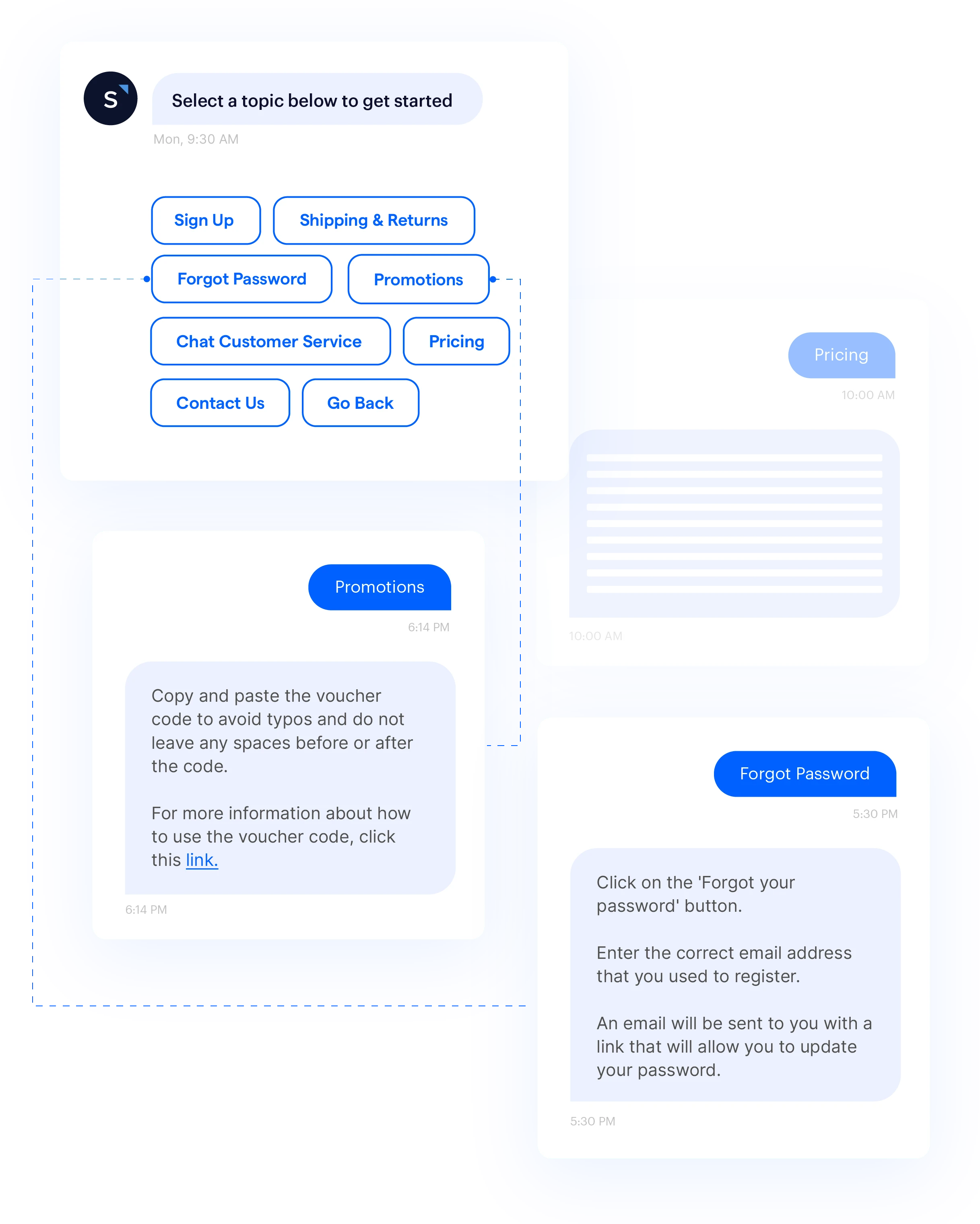 Your perfect partner in Singapore to reduce manual work
Structured workflow
Use conditional logic to construct a marketing automation workflow to manage incoming messages.
Exceptional customer experience
Shorten response time to provide instant support. Deliver seamless experiences with customer service automation.
Increase in conversion
Employ sales and marketing automation to drive sales and shorter conversion cycles. Engage audiences with highly personalised and relevant conversations across Southeast Asia.
Grow your business with SleekFlow
Instant Set Up. Free Forever.