Auto-assignment and auto-reply
Set automated flows to send engaging messages, assign conversations, and develop no-code chatbots that suit you the best.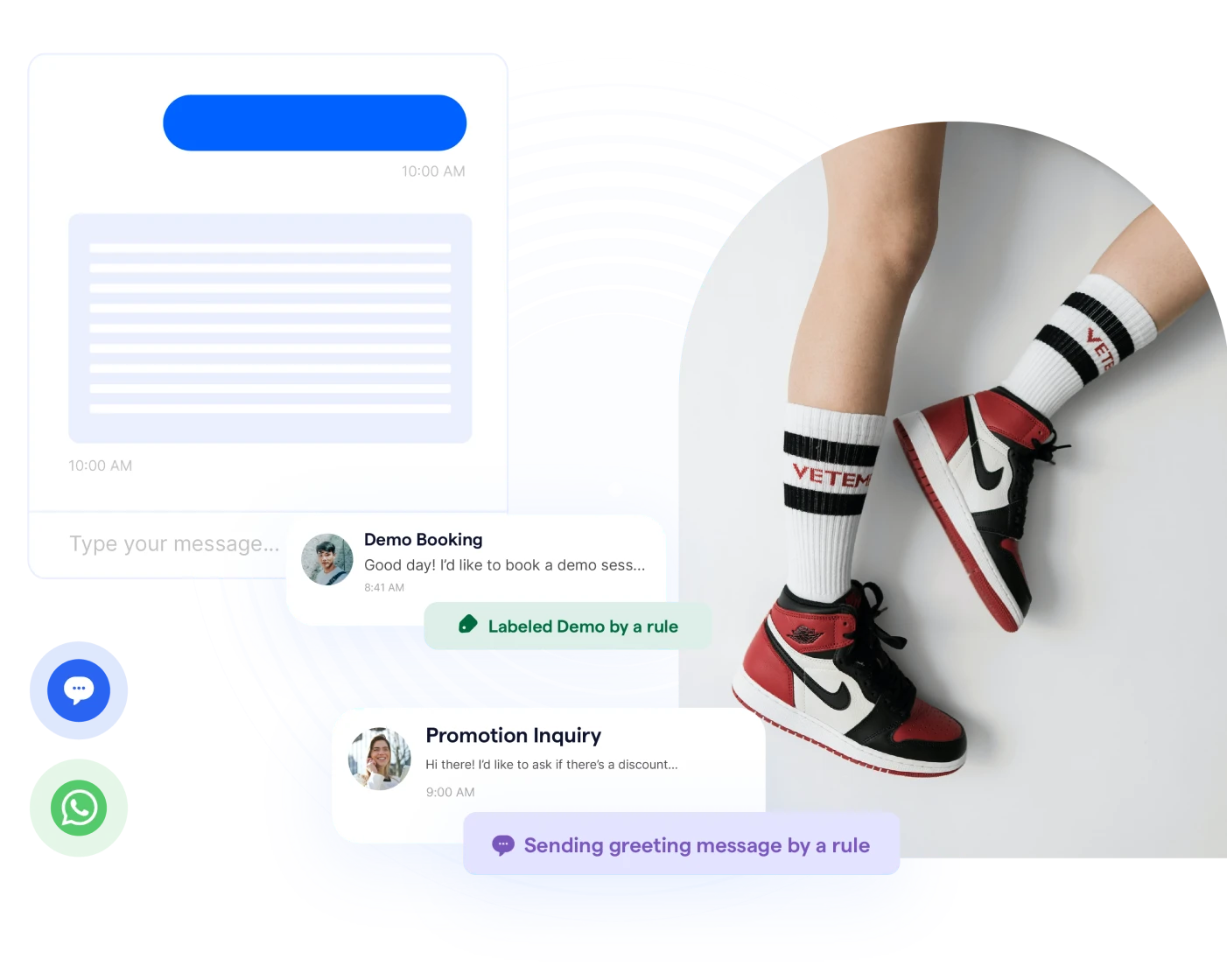 Save manpower
I can say 50-60% of the questions from our students are more or less the same. Setting automatic replies to those FAQs can solve most problems already. This saves a lot of manpower and students can get their answers right away.
Ronald Tse
Founder, AfterSchool
Automated Journey
Turn triggers and rules into actions in real-time
Get rid of the manual elements and simplify your workflows to explore countless possibilities.
Respond to messages without delay
Create automation rules to segment and assign contacts
Route incoming messages and send auto-replies. Put contacts into different lists for follow-ups automatically.
Tailor your own flow based on scenarios
Choose your automation scenarios to construct an intelligent workflow. Select conditions to refine your automation.
Send targeted messages in time
Connect to Shopify stores
Provide order status updates. Recover abandoned carts with a simple reminder trigger.
Set drip campaigns to send onboarding and transactional messages according to preset rules.
Maintain customer loyalty
Wish your customers a happy birthday and shoot retargeting messages. Foster a long-lasting relationship.
Build chatbots to qualify leads and answer FAQ
Ask qualifying questions to understand the intention of customers
Set your own chatbot to reply to frequently asked questions
Integrate with third-party software to build a more advanced bot experience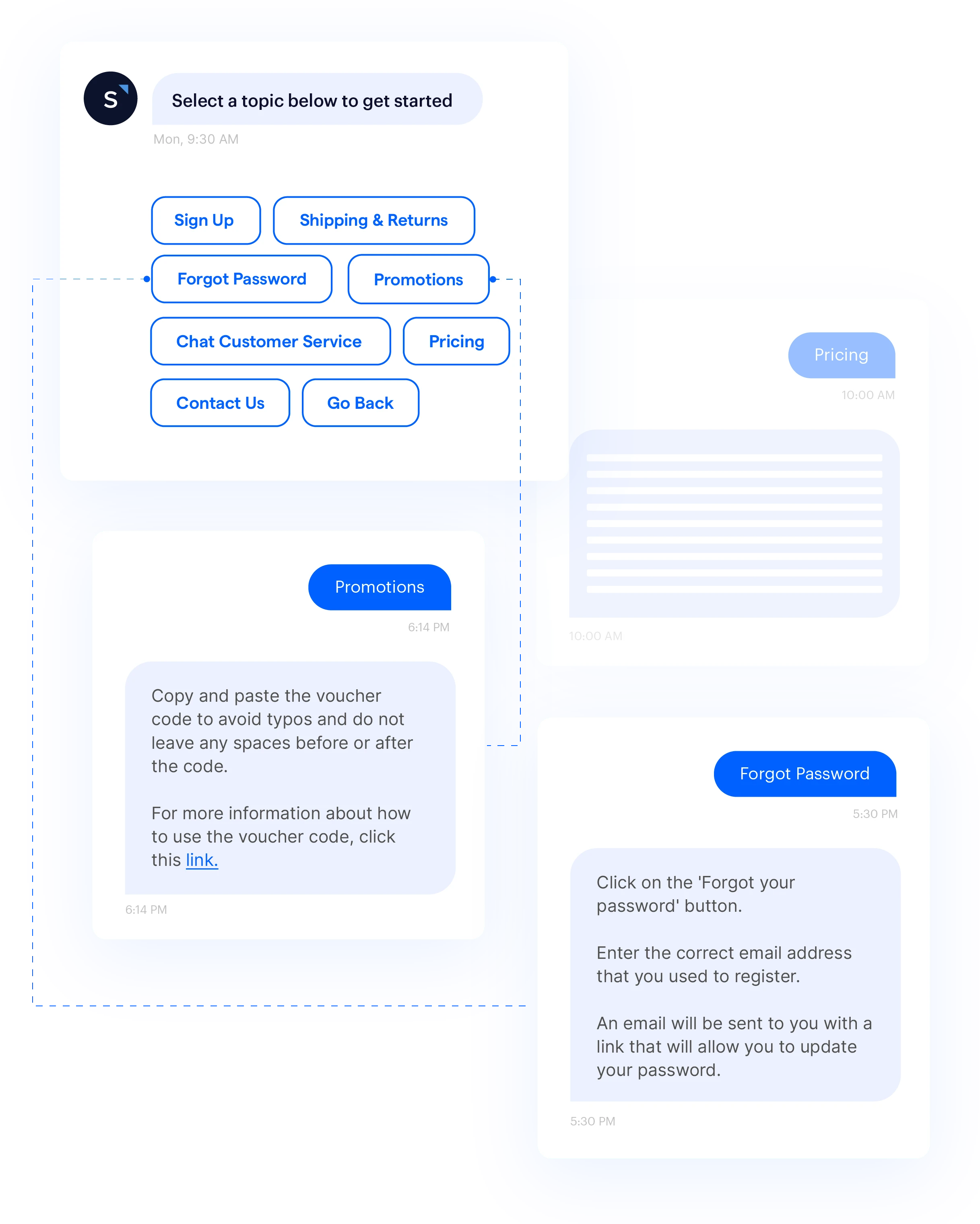 Your perfect partner to eliminate manual operation
Structured workflow
Design logic and craft an organized workflow to handle incoming messages.
Exceptional customer experience
Shorten response time to provide instant support. Deliver a seamless experience.
Increase in conversion
Establish reputation and gain repeat customers to boost conversion.
Grow your business with SleekFlow
Instant Set Up. Free Forever.